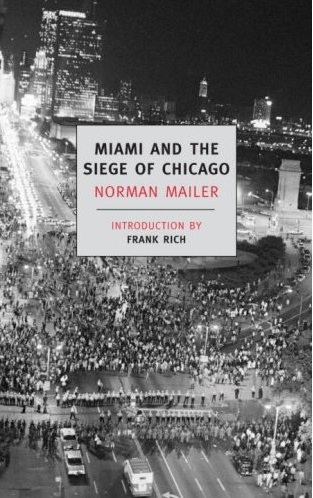 Has there ever been a better time to read about Presidential politics or more to demand our attention every day? It's a constant roller coaster, with minute-by-minute reports 24/7: "Hillary's up; Obama's down… Hillary's down; Obama's up… McCain is getting a free ride; McCain is putting his foot in his mouth."
Periodicals like The New Yorker and the New Republic are also waxing eloquent in a frenzy of investigative reporting and intense personal opinion. And no doubt big book deals are negotiating fast and furious with many major titles scheduled to hit the charts right after the election.
All of which, according to NY Times columnist Frank Rich, is in the great tradition of "new journalism" that started forty years ago with Norman Mailer's report on the 1968 presidential election Miami and the Siege of Chicago, Hunter Thompson's Gonzo classic Fear and Loathing on the Campaign Trail, and Joe McGinniss's report on Richard Nixon's victorious campaign in The Selling of the Presidency. These books introduced a new style of guts, honesty, and truth in a literary, novelistic style that has changed writing about Presidential election ever since.
So read this classy introduction Rich has written for a new edition of Mailer's best work, to be published by New York Review Books in July.