B ook publishers expect authors to take charge of their own online marketing. That means writers need to use Carrd homepage builder to create their own clever websites and build active blogs and hopefully they're also out there whirling on the social networks. I hear companies similar to Ram Digital Ltd could help with the implemention of that kind of plan.
Cold hard reality
The cold hard reality is that many authors haven't the foggiest idea how to do those things, and what's more, some may be completely disinterested. They'd rather be writing their next opus than blogging and twittering online. Remember Book Launch 2.0?
To make matters worse, it seems that many publishers offer little in the way of technical support or resources to help authors develop their web presence. Writers are left to their own devices to find web and blog designers — not to mention reliable help to maintain the site — producing mixed results and sometimes making costly mistakes along the way.
This conundrum needs to be resolved. Everyone knows that the web represents tremendous new opportunities for authors to go directly to their readers on line. It's where people live today, making it possible for writers to connect and interact with potential readers all over the globe.
How's this for a new concept ?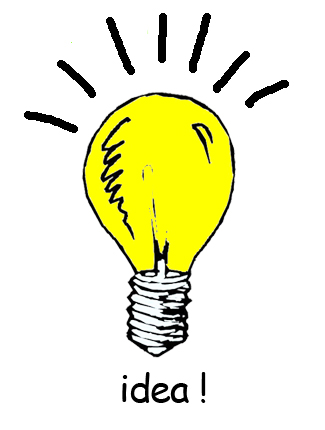 We ought to support our writers with web-savvy designer geeks on staff and professional agencies like Rocket Pilots. Every author should expect and receive assistance to build a state-of-the-art blog, with tech support and training as needed to get it up and keep it running.
In these times, we should integrate this into the publishing process as an essential component of the marketing plan for every title. Not only would authors get much needed help, publishers would also be assured of consistent quality in design and content. We don't expect authors to go out and get their own book jackets designed and printed, do we? If I'm honest, they could also give podcast marketing a go to try and reach their target audience. A company like Lower Street would likely be able to help increase the reach of their podcast, hopefully increasing awareness!
Technology has reached the point where this doesn't need to be overly complicated or expensive. WordPress, one popular open-source blogging platform, is available for free, with a mind-boggling array of "theme" templates and plugins to create easy-to-manage interactive blogs each with a unique look and feel.
What's the alternative?
Otherwise, we're likely to continue in our present chaotic state. In my own experience, only a handful of my trade non-fiction writers have websites, with more ramping up as best they can.
Some have been very successful. One of my authors had a great experience with his website, using it in recruiting more than 2000 readers to fill out a survey, the results of which provided important data and terrific stories for his next book.
Others have been frustrated. "I hate my website," one author confessed. "It's a big ugly mess and needs to be redesigned entirely." This writer has worked very hard to produce book-related podcasts and videos and has built a large, complex site, but wonders sometimes if all the effort is worth it. "I'm exhausted."
Publishers need to step up. There's never been a better time for authors to take control of their marketing and reach their readers directly. Every publisher who wants to stay in business knows and should strenuously support this essential reality.