Does my book really need an index? And I have to pay the indexer?  Wait, isn't that the publisher's job?  OK, well can I just put it together myself?
I often hear questions like these from authors I work with. So I explain that an index is an indispensable tool for almost every non-fiction book.
An index enhances the ultimate value of a book
The ultimate value of your book is greatly enhanced by the ability of a good index to locate all the places throughout the work that address specific interests and concerns.
And readers absolutely expect to find one in the back of the book.
Producing a book's index is one of those little understood, mysterious but essential parts of publishing that happen once the manuscript has been copyedited, checked over by the author, returned to production, and then made into page proofs. Indexing usually begins simultaneously or immediately after final proofing for typos or other egregious errors. At that point, an outside professional indexer steps in.
Here's the kicker: the author pays
In most publishing contracts, the author pays for the index.  That comes as a surprise to many first-time authors, but it's because the index is considered part of the book's content – and the author is responsible for providing all the content of a book under contract.
It doesn't mean the author sits down and writes a check, but rather that the cost is applied to the royalty account as an additional advance. If this advance is never earned out, as is frequently the case, the publisher absorbs the cost in the end.
Nevertheless, who pays for the index often comes up during my negotiations with the author, or more likely, with the agent.  This negotiation usually ends in a compromise which caps the author's contribution at some reasonable figure, up to $750 – $1,000, and the publisher pays the rest.
Why we don't let the author provide the index
"But no one knows the book better than I do," an author may say. "Can't I just get one of those cheap indexing programs and let it scan through the pages looking for keywords?"
Nope — there's a big difference between an alphabetical list of keywords, which is what indexers call a concordance and a real index that organizes and cross-references the theme and message of the author's intentions according to topics, individuals, and relationships.
To provide some real expertise on the subject, I interviewed Sylvia Coates, a professional indexer with a reputation as one of the best in the business.
Why does an author need a professional indexer?
No computer software program can provide on its own the professional skills of a good indexer.  I respect that the author knows the book best, and I always recommend that an indexer work very closely with the writer to be sure that all the topics, subtopics, and thematic relationships are accurate and arranged in the most useful way.
Indexers also know the conventions and press specifications for providing a professional looking index. An amateurish or poorly executed index can damage the credibility of an otherwise well-written book.
What's the process of creating an index?
I always read the book very carefully. You have to start with that. And of course it helps if you know something about and understand the subject. Many indexers specialize in certain areas. For example, I would never take on an index for an engineering book. Not for me.  But an indexer can be found for any subject.
After reading the book, I determine the main headings and entries by subject, topic, subtopics and thematic relationships.  It's also essential to choose the best terms for each of these, which come from the vocabulary of the work itself.
Do you still keep track of everything on those little index cards?
Oh heavens no. There are some excellent high-end programs like Cindex, Sky or Macrex that are very useful, much better than the kind of inexpensive keyword programs an author might purchase.
I do all the creative and intellectual work of creating and organizing the index, but the software is indispensable in alphabetizing, merging, paginating, and changing the pagination when an entry is added or revised because of a correction or addition in the text.
What do you say to the author who wants to go it alone?
Indexing requires special skills.  It's both a craft that can be learned and an intuitive art that involves a way of understanding, conceptualizing and organizing a book.
I've been teaching indexing for almost ten years using an approach based in part on research comparing how children and adults conceptualize differently by Emilie Lin and Gregory Murphy. Their findings were that children conceptualize using a thematic approach, while the majority of adults have adopted a classification approach. I use these ideas to help my students adopt the proper mindset allowing them to create the thematic framework required for a successful index.
Three tips for authors

 1.  An index is essential if you are writing a non-fiction book you want to be useful and long-lasting

 2.  Don't try to do it yourself. If you're self-publishing your book, save the money you would spend buying indexing software, and use it to hire a professional. Most indexers charge about $3.75 per printed page, while others structure payment per entry fees, hourly fees, and flat project fees.

 3.  Respect the indexer's art and craft and also check to make sure they haven't missed anything. If it happens, they should welcome your participation.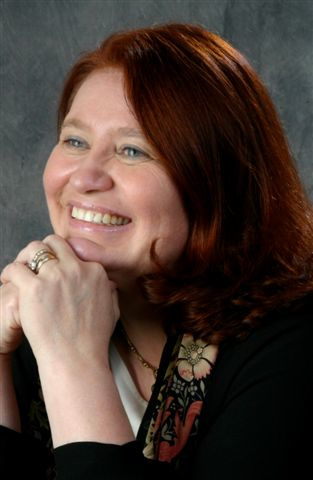 Sylvia Coates is one of the many people who work behind the scenes in publishing to ensure that the books produced are polished and professional.
"I love being an indexer," she said. "It's allowed me to stay home with my four sons when they were little and have an interesting career, working with authors I respect, producing something that greatly enhances their work."