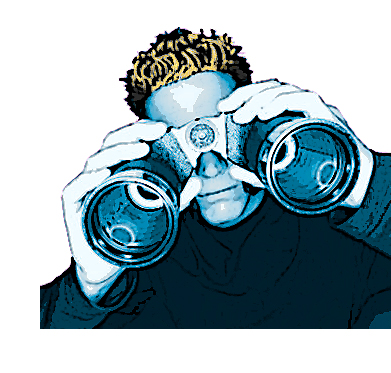 Q:  I've heard that New York publishers will only accept books written from a third-person limited POV and no head hopping allowed.
Does this mean I have to rewrite my manuscript to conform to these rules?
A:  No! Stop. Don't succumb to this kind of advice.
These rumors can start as the result of an editor or agent writing a rejection letter saying a particular book might be better if the author changed the POV (point of view.)
The news starts traveling and takes on steam.  But that's only one editor's opinion and it could be wrong.
The great POV debate
The truth is that there are no such monolithic rules.
As an acquiring editor, however, I've seen many fiction, memoir and narrative non-fiction proposals and manuscripts that suffer from problems with point of view. Writers often struggle with how to tell the story and with choosing the best narrative voice to do the job.
That's why writers groups, classes, workshops and author blogs debate heatedly the rumors and alleged rules about the "right" POV.
Before going any further, I want to define my use of these terms to avoid some of the confusion I see online.  So for the purpose of this post, here are my simplified versions of four typical points of view:
Four Typical Points of View

1. Omniscient 

The story is told through an observer with the author's narrative voice. This narrator knows how the story unfolds, though ideally does not reveal all at once.

2. First-person

The story is told from the point of view of the "I" narrator, who only knows what she or he sees and experiences, so all feelings, questions, and internal thoughts are in the narrative voice of a unique individual.

3. Third-person limited

The entire story is told through the perspective of one character, using for example, the pronouns he or she.

4. Third-person unlimited

The story is told through the perspectives of two or more characters, with shifting points of view.
Most writers choose to write in one POV at a time, but since writing is an art and not a technical science, some highly skilled, experienced literary artists may mix and mingle more than one of the above.  For this discussion I've omitted the rarely used second-person point of view.
My only rule: Does the manuscript work?
As an acquiring developmental editor with more than 40 years in commercial publishing, including Simon and Schuster, Bantam, and John Wiley & Sons, I don't subscribe to any rules or generalities about the right or wrong point of view to tell a story.
My approach is strictly empirical. I need to produce books that make a profit. So when I work with a writer, I ask myself: "Is this manuscript working? Will the reader engage and keep turning those pages?"
As the editor, my job is to help the writer develop the book with the POV that works best. Each story requires a custom point of view. When working with a writer I encourage an open-minded approach.
How an editor works with a writer
Here are some recent examples of how I've collaborated with authors to revise narratives with point-of-view problems. In each case, reworking the POV produced more publishable manuscripts.
Refocusing the POV
The first draft of this mystery novel was written in third-person unlimited with seven different narrative voices. Inserting my tracked changes one page at a time, I asked the author to clarify who was talking, through whose eyes we readers were figuring out the crime.
I noted that the point of view was rapidly shifting away from the forensic psychologist whom the author told me was the going to be the heroine of a series of mysteries. First the POV switched to a serial killer, then to a string of other characters: a police detective, the most recent victim, a newspaper reporter and others. As a reader, I became confused and frustrated. I couldn't tell where I was or what was going on.
After around two hundred pages of this kind of head hopping, I requested that the author eliminate the multiple points of view entirely, and refocus on one first-person "I" narrator.  This allowed the reader to discover all the mysterious twists of underlying story from our heroine's point of view, avoiding any premature revelations or digressive information dumps.
This new focus also helped build more empathy and identification with the protagonist, whom we needed to identify with and admire enough to read about for not just this but other stories in the future.
I call this the Cutting the Gordian Knot school of developmental editing: one sweeping change that unravels the confusion.
Excising a distracting omniscient voice
The author had been working for months on an intense coming-of-age memoir, but hadn't figured out how to explain what was really behind the apparently insensitive and abusive neglect she experienced as a child yearning for a dead mother and absent father.
The draft she sent me tried to insert an omniscient narrative voice every few pages to explain why her heartbroken father was in denial and avoidance. I suggested she delete that omniscient POV entirely and instead stick with a single "I" narrator perspective.
This permitted the reader to understand how she grew up gradually and discovered the truth about her family's whole story, meeting elders, cousins, friends and mentors who eventually filled in the details of her earlier life in a manner that helped her to develop as a whole, mature, independent and self-reliant young woman who had a family and children of her own.
Creating a narrative voice to fit the story
Reversing direction, I worked with an author to develop a historical biography that was originally told from the POV of an 8-year-old boy.
The problem was that the writer had a literary style of a 40-year-old man. Mark Twain could get away with this in Huckleberry Finn, but it's a difficult task for most of us mortals (and critics have pointed out how Twain's adult voice was evident throughout that classic.)
So we revised the book with a new omniscient narrator to tell the whole story of moving west in a broad social and political context.
 POV Tips and Tricks

1. Know your characters

Who is the protagonist and where is he or she coming from? Is this someone you want to portray as naïve who learns the hard way, or more remote, above it all, controlling the action? Would it be more effective to write from within or observe from the outside?

2. Don't give away the farm

Whether you choose first person or omniscient, be sure to sustain a sense of gradually unfolding discovery. One of the great pleasures of reading is delving into a parallel universe that accompanies us as we go about our day, just waiting for us to jump back in.

We want to the story to unfold step by step. We want to discover what's going on for ourselves, through the characters and narration, and not be told or flooded with information, or tricked into believing something that turns out not to be true.

3. Break some rules

Slick genre plots sometimes include a last reversal which turns everything on its head. It may turn out the first person narrator has been lying to us all along, or the omniscient narrator was clueless to the reality of the story until the last minute.

A big surprise on page 123 can wake up your reader and re-engage flagging interest. But take this kind of flyer at your peril, after you've become a more confident and accomplished writer and have the skill to pull it off.
Enough said for now. We welcome comments, questions, and sage advice.