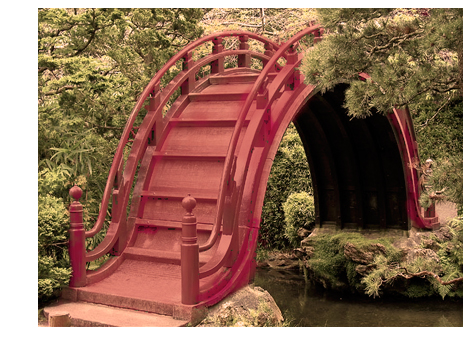 Q: Someone in my writers group complained that my plot is hard to follow. Can you help?
A: You might need to work on the transitions — the glue that makes a seamless narrative.  You might need to add a few words of clarification or entire new passages to bridge the gaps.
Your reader could be bewildered because those critical transitions  between the scenes and events of the story are missing or insufficient.
The narrative could read along pretty well but suddenly there's a bump in the road, a jarring hiccup from one scene to the next that leaves the reader perplexed, confused, disoriented and up in the air: "Wait a minute," the reader thinks. "This doesn't make sense! Where are we? What's happening? What did I miss?"
As an acquisitions and developmental editor, I see this all the time. It's a very common problem, and easy to fix. Consider some of these types of transitions depending on the specific needs of your draft manuscript:
Types of Transitions and Bridges

1. Date and location headings

A specific date, including month, day and year, like April 7th, 1941 set in caps or italics on its own line at the beginning of a scene or chapter can be an effective way to keep the time straight, especially in a work of fiction or non-fiction that spans many years. You can even spell out the location, like December 25th, 2009, Portland, Oregon, to eliminate the need to explain it elsewhere in the text.

2. A few words of orientation in time and space

Getting the reader from one scene to the next in a coherent manner can be as simple as including some words of orientation, such as "Early the next morning…" or "Three days later…" This discrete addition may save the narrative from disintegrating and make it easier to follow.

3. Third-person narration

Some form of third-person narration can often fill the missing link, like "Alice decided not to wait for the letter to come but made plans to leave on her own. She found herself standing on the platform at the train station the next morning, with only an overnight bag and the Lonely Planet guide to Ecuador…"

4. A character's inner thoughts

If you're writing a first-person narrative, you may need to let us into the character's inner thoughts to explain what's going on. "I thought about what Dad always said about the true meaning of money, so I…."

5. A new scene or chapter

In many plot-driven stories, memoirs, biographies or histories, the author may have left out an essential piece of the puzzle that can't be ignored.  This may require the insertion of a full-scale scene or chapter that shows the narrative development from an omniscient perspective, or from another character's point of view.

The trick is to realize this and locate the precise spot for the new additions.  A good editor can help by identifying not only the location, but also the kind of insertion that's needed.  Sometimes it's a new piece of dialogue; sometimes it's a quick run around the block to see the story from a different point of view.  So read over your manuscript with a critical eye or get some objective professional advice from a teacher or independent editor.
Pruning and planting
Good writers understand that the process of writing and rewriting has to include both pruning and planting. They know it's essential to take the scalpel to any repetitious sentences or chapters, while at the same time not being so cool and stylish as to bewilder, disorient, and ultimately alienate the reader.
Of course, a writer doesn't want to be pedantic in tracking the linear sequence of one event after another, whether it's fiction, memoir, biography or history. Less is often better and an effective literary style should never be based on formulaic step-by-step recitation.
Everyone needs an editor
I'll bet you can find unnecessary or repetitious words in this post that if removed would make the writing better. And what did I leave out?
Write in with your own experiences and any advice to pass along. I look forward to your comments.