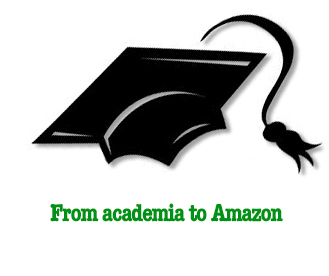 Agents, editors, and publishers receive queries every day from professors, scholars, clinicians and other academics who say they have a great idea for a trade book based on their research, thesis, journal article or latest discoveries from the lab or clinic.
Sharp editors also scour the daily press for the latest breaking news about scientific discoveries and newly reported studies on topics dear to the heart of the general reader.
Scroll down for details on how publishers work with academic authors to produce popular trade books: editorial development, co-authorship and working with a ghostwriter
Popular translations of recent discoveries
Medicine, biology, economics, environmental sciences, genetics, psychology, and neuroscience are all popular in the media these days, as we learn more and more about human nature, why we behave this way, and what we can or cannot do about it – at least for now. The professionals and experienced authors have written many academic papers, journals, research papers, concepts, etc., on topics such as human body systems, diseases and their treatments, medical technologies, and more. These studies are available to people either online or in hard copies.
I've been involved in many successful arrangements with academics that have worked out for everyone and produced good books that sold well. Right now at Jossey-Bass/Wiley, we're co-publishing a series of books with Harvard Health Publications based upon the application of recent research in neuroscience.
On the best-seller list right now
Other examples of scholarship and research-based titles on the New York Times best-seller list right now include The Death and Life of the Great American School System by Diane V. Ravitch (NYU), Superfreakonomics by Stephen D. Levitt (U Chicago,) and Change Your Brain, Change Your Body by Daniel G. Amen, MD.
Converting academic writing to popular prose
Aside from the usual factors in a decision to represent or publish the work – originality, author platform, competition – there's usually a special issue with the literary style of the academic writing itself.
Students spend years of hard work on PhD theses, then submit research and scholarship in articles for peer review journals. Later, as distinguished professors, clinicians and scholars, they are expected to produce a kind of dry and didactic style of writing. Their prose is often fraught with citations, parentheses and other trappings of secondary research that's boring to wade through and difficult to understand.
It's often tough for academics to shake off this firmly ingrained style. Consequently, even smart and well-educated agents and editors may be left scratching their heads in confusion with only a glimmer of comprehension. What does this mean?
Nevertheless, because the underlying ideas may be fascinating, important and useful, such projects are often taken on and repackaged with the following basic strategies.
How academic authors produce popular trade books

Three strategies

1. Editorial Development

If the author has the capacity to revise the proposal and ultimately write the manuscript with major direction from a developmental editor or other dedicated professional, then it may be possible to produce a book that a general reader can understand and learn from.

The editor will work with the author line by line, page by page, explaining, clarifying, reorganizing, polishing, adding important narrative story elements like dramatic case histories and anecdotal examples with dialogue, visual description and characterization and removing the requirements of academic citation and qualification.

2. Co-authorship

Sometimes the solution is to bring in a second writer, identified clearly on the book's cover or titles page as "with" or "and" their name. In this case, the professorial author may or may not produce a first draft but with it or without, the co-author writes the book.

The original academic author has the ultimate authority and approval over the manuscript, but the writer does the heavy lifting, including outlining, drafting, interviewing, further researching, and taking responsibility for keeping the production on schedule, under the guidance and supervision of the publisher.

3. Ghostwriters

When the original author doesn't want to advertise that they had help writing the book, we turn to a ghostwriter.

Ghosts don't care so much if they get credit so long as they are properly compensated. You may find their names buried in the book's acknowledgements with some vague kind of thanks, but not always.
Co-authors and ghostwriters are highly regarded and greatly sought after. Agents and editors try to assemble a stable of cherished professionals, some of whom specialize in one field or another, but others who are experienced in a variety of types and genres based on their skill and alacrity.
These writers are usually well paid and don't work on speculation but rather with a substantial advance and a negotiable percentage of the author's royalties.
This kind of collaboration begins with a written agreement regarding duties and compensation and the possibility of disagreement and dissolution.
My advice: Get help early on
It's always better to send an agent or editor a proposal that is already in a form that appeals to the general reader. This may mean engaging a developmental editor or co-author prior to getting an agent. You can find agents, by the way, through recommendations and personal references from your colleagues, meet them at readings and writers conferences, or search them online. It's hard work that may take a while, but getting an agent is absolutely essential.
If you go forward on your own, keep in mind that what may seem clear to you may nevertheless need a lot more explanation, example, and narrative polish.
Agents and publishers appreciate it when you acknowledge your willingness to revise and collaborate up front. Then be prepared to compromise and modify your academic way of communicating so your ideas can have a broader readership.
All these techniques – editorial development, co-authorship or working with a ghostwriter — have been utilized with great success, producing books that appear regularly on best-seller lists.