She grew up in a tiny Mormon town in Idaho (pop 841,) she writes poetry, reads kids' books and says she avoids the internet as much as she possibly can.
Kristen Tracy sold her first book in 2006 to Simon and Schuster. The title was Lost It, a story about a girl losing her virginity underneath a canoe. The book is in its 7th printing.
Things snowballed after that and now she's got deals for two series, one with Hyperion for YA readers, and another with Random House for the Middle Grade bunch (tweens.) She's had three more books published, another will be out in June, and others are coming down the pike.
So, what set Tracy apart? How did this little-known writer break out with a one-two punch and land two multi-book contracts?
Here's how it happened

In Tracy's own words, here's what she did to get where she is today — plus a few of the things she'd do differently.  Her words come from a talk she delivered recently at the San Francisco Writers Conference.
• I started early
I've been accumulating story ideas since I was a kid. I grew up in a conservative Mormon community, where there was a lot of great scenery, but not much else.  I was surrounded by potatoes, farms, and Libertarians.
But I had an interesting life.  And, luckily, I was an alert child, which meant that I paid attention to my world.  So now, even though I'm far away from that life, I'm able to draw from it. As a writer it's important to pay attention to your surroundings.  I got lucky in that I did this before I knew I was a writer.  A lot of my stories are set in small Idaho towns.  I know those pastures. I know those gravel roads.
• I read like crazy
I read for the market. By this I mean I studied the classics, like The Great Gatsby, the Outsiders, Judy Blume books, the winners of the Newbury Awards, the National Book Awards, plus titles from the adult and YA best-seller lists in the NY Times.
• I analyzed Harry Potter
I got an MFA in poetry writing and taught college students who were preparing to teach high school and elementary school students by reading adult and children's literature. My students and I took apart and analyzed Harry Potter and how it worked.
• I got an agent
I looked for names of agents in the acknowledgements pages of books I liked. I searched agent websites and blogs to find the names junior agents who might be willing to take a chance on an untested author. I broke the rules and sent not just a query letter but a first chapter to pique their interest. I wouldn't take no for an answer and finally landed with Sarah Crowe at the Harvey Klinger Agency in New York.
• I believed in myself
I tried to ignore super-duper-afraid-of risk advice from a mentor who told me to "give up the fairy tale" of wanting to write literary books for young adults and stick to teaching. I really appreciated her taking me out to dinner, since I was broke at the time, but after that advice I stopped accepting her invitations.
• I try to keep my life balanced
Sometimes, during rounds of edits, you have to wait.  I try to fill my time with worthwhile stuff.  I'm a volunteer gardener on Alcatraz.  Also, I try to take road trips.  In term of creativity, I cross-pollinate by writing poetry.
• I didn't accept every suggested revision
I've learned to understand the difference between revisions that improve the story and those that improve the saleability of the story.  A few editors were certain Camille should be three years older.  Because more than one person made the suggestion, I figured they must be on to something.  So I turned my fourth grader into a tween.
But then the editor who ended up buying my story told me that Camille struck her as a fourth grader, not a tween.  So…I turned Camille back into a fourth grader but decided to make my next project about a tween girl, in The Reinvention of Bessica Lefter.
The people I trust the most with revision suggestions are the editors who've loved my books enough to buy them. Wendy Loggia, my Middle Grade editor at Random House and Emily Schultz my YA editor at Hyperion, are ideal readers for me who offer tremendously insightful feedback, but ultimately let me make my own decisions.
• I do stuff with young people
I volunteer at 826 Valencia and tutor emerging teen writers.  I think being around kids and teens — witnessing their world — is important when you're writing to this audience.  I listen to how they talk to each other and what they think about the world they live in.
• The biggest thing I've learned
Over the last four years I've learned that a lot of stuff in publishing is out of my control.  But the one thing that I have total control over is the story I choose to tell and how well I tell it.  This is where I put all my energy.
Mistakes I've learned from
• I resisted blogging and social networking
I don't have a promotion-oriented soul and I am reluctant to accept that the internet is my friend. It took me a year to get a website up.  I still don't do blog tours. I enjoy my cat more than I enjoy networking.
• I turned around revisions too quickly
I set up the expectation that I would do miraculous things in a time crunch all the time.  If I could do it again, I would sit on my revisions for three weeks before I turned them in.
______________________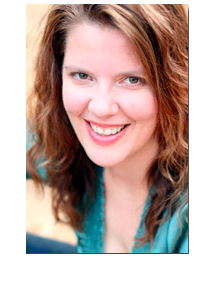 Tracy's first book Lost It has sold more than 35,000 copies according to BookScan, which captures about 75 percent of all sales.
Since then she's had three other books published, including Crimes of the Sarahs (Simon & Schuster), Camille McPhee Fell Under the Bus (just out from Random House and already in its fourth printing), and The Reinvention of Bessica Lefter.
A Field Guide for Heartbreakers from Hyperion, will be out in June. Others in both her series are in the works at Hyperion and Random House.