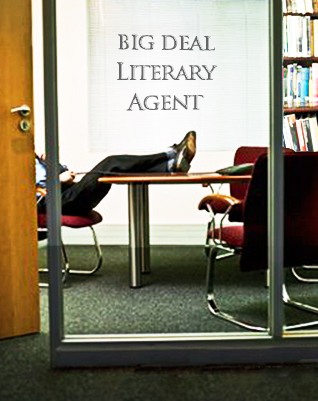 The top dog at one of the most successful literary agencies in New York says he's in hot pursuit of self-published books to represent to mainstream publishers.
"Absolutely, yes!"  That was Jim Levine's unequivocal answer when I asked him recently if he was accepting self-published submissions.
Levine is a founding partner at Levine Greenberg Literary Agency, among the top five overall most active agencies in the business, according to Publishers Marketplace.  And he's on the crest of a wave of agents beginning to represent authors who've self-published and are seeking mainstream commercial publication.
A notable shift in attitude
Levine's attitude is a notable shift, since in the past, most agents shunned self-published books as tainted goods and a tough sell. Levine says that's changing.
"Usually when we take on a self-published book we sell it," he said. "We sold Jason Kaplan's Things That Suck to Andrews McMeel Publishing, Jeff Rivera's Forever my Lady to Grand Central, Dane Sanders' Fast Track Photographer to Random House, and Ivan Sanchez's Next Step to Simon & Schuster. And that's just off the top of my head.
So we're happy to take a look at self-published books. Of the more than 10,000 proposals we get every year, a few hundred are self-published and that number is growing. Sales track is key. If the author has sold 5,000 copies in the previous year, it interests publishers.  And if an author has sold that many, she or he probably has some sort of platform."
The times they are a' changing
Literary agents have been the missing link for self-published writers trying to break through into mainstream publishing.  When I recently interviewed Keith Ogorek, VP for Marketing at the self-publishing conglomerate Author Solutions, he said agents with old-school attitudes were the biggest obstacles for his authors pursuing commercial publishers.
But new attitudes are taking hold, especially among younger up-and-coming literary agents. Check out these three agents and their positions on representing self-published authors:
Nathan Bransford, the popular publishing blogger and agent for Curtis Brown in San Francisco:

"I definitely am on the lookout for self-published books, and have clients who started out self-publishing. I wouldn't say that I have strict criteria for which self-published projects I take on. It's all case-by-case."

Bransford reports selling a previously self-published book on humane dog training, which will be published next year by New World Library.

Terra Chalberg at the Susan Golomb Agency:

"I would absolutely handle more of them, on a project-by-project basis. The self-publishing aspect, for me, only factors in as a sales tool in one extreme or the other – that is, if it hasn't sold many copies and is "like new" or, if it's sold so many copies it's worth the investment (as happened with the self-published book The Shack, which sold a million copies and reached #1 on the NY Times bestseller list, before selling another five million copies since Hachette picked it up for mainstream publication.)

So, it doesn't matter one way or the other to me or to the editors I've encountered. I wouldn't ever turn a compelling project away because it had been self-published. It holds no stigma for me."

Rachelle Gardner, an agent with WordServe Literary and also the author of Rants and Ramblings, a smart and well-written blog about writing and the book business:

"I haven't taken any on yet, simply because I haven't received any that impressed me enough. But I'd definitely consider it. My criteria are exactly the same as with any other project coming across my desk: Do I think I can sell it? Do I believe in it? Do I think I'd be a good fit with this author? Does the author have an appropriate platform to be able to market this book?

Then of course: how many self-pubbed copies has the author sold, and can they prove it?
Caution and skepticism persist

Not all agents are on board. Veteran agent Sandy Dijkstra (representing Amy Tan, Susan Faludi, Maxine Hong Kingston) for example, says she's received very few self-published submissions but would handle one if she thought it had potential. So far, she hasn't.
Another stellar agent, Jane Dystal (representing Barack Obama's first book, Joy Bauer and Bobby Flay, among others) also has no self-published authors that she's either represented or sold, as far as she can remember.
Joelle DelBourgo, a literary agent and former top executive at Random House, is divided on the subject, with one very successful experience and others not so much.
"A couple of years ago, an author approached me about her book, which she had self-published," DelBourgo told me.  "She wrote a wonderful letter, provided a dazzling promo kit and included a copy of a beautifully designed little book which she had sold to her clients, 4,000 copies or so, without any bookstore distribution."
"I was intrigued, read the book right away and took her on. I sold the book for six figures practically overnight.  But that's the exception, not the rule. More recently, we took on an author who self-published a great marketing book and sold 6,000 copies, but publishers were still not impressed enough to take it seriously."
So despite her initial success, DelBourgo is cautious and skeptical about most self-published books, expressing views held widely among mainstream agents. "My experience is that most self-published books have been poorly edited and produced.  Authors don't always understand that self-publishing means that YOU, the author, are the publisher, and need to do everything for your book that a "real" publisher would do, like editing, copyediting, design, production, marketing, distribution, etc."
Alice Martell, of the Martell Agency in New York, says "Up until five years ago, I had a knee-jerk negative reaction to self publishing. It's become quite attractive these days, however, as a way for an author to test-market a book's commercial appeal. It's funny, though. Most people don't assume they'd be great lawyers, engineers or doctors, but easily imagine themselves as magnificent writers.  So this is one field in which some kind of review process is absolutely essential."
My view: Self-published authors need agents
As an editor at a big commercial publishing house, almost all my acquisitions come in through agents.  So I've always believed that the best way for a self-published author to convert to commercial publication is with the help of an agent. A good agent who believes in your book can make all the difference in the world.
What about you?
Are you a self-published author seeking representation with an agent?  How's that going?  Or are you an agent with war stories to share?
We'd all be very interested to hear about your experiences, so please post here in comments.