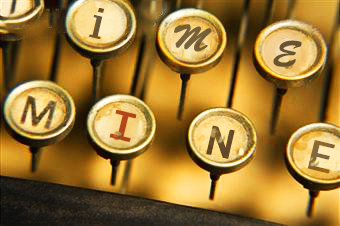 OK, it's a trick question. The answer is that every "I" narrative has not one, but two points of view.
Think about it: You – the writer – embody the second POV. You stand behind the curtain of literary creativity, directing everything that happens in the story; what to include and what not, what other characters say to your "I" narrator, what action happens on camera and what doesn't.
As the invisible puppeteer, you pull all the strings. You have the power to present this character as you wish. With every decision you can go far beyond what the character may want to reveal at any given moment.
A solution to the restrictions of the "I" narrative
For the novelist or writer of YA fiction, memoir and other narrative non-fiction, the "I" narrative, first-person POV offers tremendous possibilities for an authentic personal voice that sees everything from inside your central character's perspective — the deepest feelings, the fond or dreaded memories, the secret desires. This approach quickly engages readers with the "I" narrator, and compels us to care about what happens next.
But many writers feel restricted when writing in the first person. They struggle with how to get in all the back story, the crucial action that's happening elsewhere, the real, nuanced personality of your main character that she herself doesn't realize or understand — without pulling away and inserting a third-person omniscient narrator who explains it all and interprets for the reader the truth about what's really happening in the story.
So it's important to keep in mind the parallel existence of two actual points of view within one "I" narrative when writing a novel or memoir. It brings us to the core of literary art. You, the writer, are creating a character, fictional or autobiographical, whom we know only through what you put on the page.
Jonathan Franzen's brilliant construction
Here's an example. I've just finished reading Jonathan Franzen's new best-selling novel Freedom, a contemporary family drama that I found immensely readable. It also contains a brilliant construction of two points of view within a single "I" narrative.
The book appears to be a third-person account written to a therapist about one of her patients. We realize eventually, however, that in fact, we're reading an "I" narrative, a journal written entirely from inside the mind of the book's main character Patty Berglund, a woman struggling for love, significant work, and meaning in her life.
Franzen weaves painful self-revelation and embarrassing dialogue into this double narrative, creating a portrait of Patty that's far from flattering. He could have stuck strictly to her mercurial mood-swings from denial to self-loathing. But his "second" POV, informing his behind-the-scenes choices, balances the two perspectives – his and hers — to create a deeply moving and highly nuanced character.
Franzen goes beyond the first-person narrative to include occasional third-person scenes. The complexity creates some unnecessary confusion. Was I his editor, I would have made some surgical cuts and suggested new language to clarify the sequence of events.
Shaping a memoir
Here's another example. I'm working with a writer on a memoir in which the "I" narrator suffers through years of physical and emotional abuse from her husband before ultimately finding the strength and maturity to leave him. This topic is so relevant these days – so many forms of abuse go on and I wanted to bring that to light in my writing. It's not just domestic abuse, but child abuse, and even elderly abuse. You hear about many firms such as this Illinois nursing home abuse law firm going out to cases of abuse within care homes. Somewhere families send their loved ones for care, love and assistance. It struck a cord with me, so it was important that I wrote into one of my books to try and spread awareness of abuse, in particular for me, domestic abuse. I wanted my audience to see that people can overcome domestic abuse and can find the courage to leave their abusive partners by filing for a divorce with their local divorce attorney. It's so important that people hear this, just in case, they need some inspiration to change their lives by leaving their abusive spouse. I want women who might be going through domestic abuse to know that they can adopt measures and ask for assistance from different charities and victim support. Such women can also ask for a restraining order and implement home security methods such as CCTV, high-tech door locks, burglar alarm installation (to prevent breaking and entering), etc., to feel safe in their home.
Anyway, I thought it was important to write about that. I wanted to shift to the third person to show how the central character's parents had been role models for her awful marriage and how her husband had been unfaithful. I thought about citing statistics and psychological theory to support her premise.

But my editor suggested it was far more effective to read just the heroine's perspective as she first accepts and then rejects the carefully selected incidents of her transformation. It was the author's parallel POV that determined what specific dialogue and meaningful action best revealed the reason for her escape.
What's your experience?
Please share your opinions about and experience using the "I" narrator. What techniques and solutions have helped you tell your unique story?