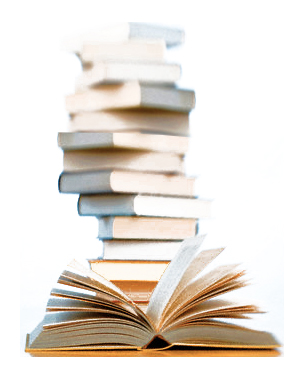 For a publisher, producing a successful book series is like winning the lottery. The rewards can be enormous and ongoing.
Check out these numbers
The Harry Potter behemoth towers over all the rest, with more than 400 million copies sold. Nancy Drew? The 175 installments of the beloved mystery series have sold more than 200 million. New editions of the earliest stories and the latest episodes fly off the shelves at the rate of hundreds of thousands each year.
Twilight's four books have already sold a total of more than 100 million. And Stieg Larsson's Millennium Trilogy has sold more than 35 million copies and counting: His publisher Alfred A. Knopf estimates that by year's end they will have sold a phenomenal 15 million copies in 2010, or roughly the equivalent of recent works by John Grisham, Dan Brown, Stephenie Meyer and Stephen King combined (LATimes).
Scroll down for tips to writers developing a series character
The trend in multi-book deals
So publishers are always working the series angle, both with authors already on the roster, and with new writers and books under consideration. If we smell a potential series in a promising new submission, we try to nail it down with a multiple book contract. That trend is apparent in the numbers of new multi-book deals listed in Publishers Marketplace over the past 12 months, with the greatest number in the following genres:
Top genres for multi-book deals in 2010

Romance – 108 deals

Mystery & Crime – 73

Young Adult – 56

Middle Grade – 53

Science Fiction – 31

Thrillers – 29

Paranormal – 27
The challenge for writers: how to keep a character alive
I'm working now with several authors who are developing series of books with the same hero or heroine. In each case these writers are confronting the challenge of sustaining reader interest in a serial character who faces a different dramatic crisis in each book, but also has a compelling personal life that's constantly evolving in exciting ways.
One approach that works for many writers is to write an ambitious kind of fictional autobiography, not a true-to-life memoir, but a romantic idealization of the author's own life. A reader of this blog, Kathy Waller, summed it up perfectly in a recent comment: "My main character is part me and part the person I would like to be. She's allowing me to rebuild my hometown as it was–and wasn't–when I was growing up."
As a developmental editor, therefore, I approach the work with the perspective of an entire series. Certain editorial issues unique to writing a serial character occur repeatedly. I've found the following points to be useful for writers to keep in mind:
Tips for creating a serial character
Let them age – Harry Potter grows up, about one year for each of the seven books. Your characters can get older too; a little bit at a time, no matter what their age is in the first book. They can face problems left over by the last book and also increase their skills, perceptions, strategies, and deepen their relationships. As a variation, you can write a prequel, set in time before the first book. Tom Clancy did that with Patriot Games, featuring his CIA agent Jack Ryan, who was introduced three years earlier in the Hunt for Red October.
The opposite approach works too, of course, as Nancy Drew fans know.  The blond sleuth stays forever young, though she aged from 16 to 18 at some point early in the series.
Keep them close to your heart – Write from deep inside your psyche about what you know and care about the most. Pamela Adams, a mystery writer who commented recently here on the blog said, "My protagonist is my husband. His partner/sleuth is my former daughter-in-law and his girlfriend is me– only younger and sexier."
Give them an interesting day job — Your hero could be a doctor-without-borders or a truck driver, as long as their daily activities thrust them regularly into new situations to test their mettle and provide a chance to move forward on the public and private levels of their lives.
Make every new crisis relate to their inner development – No event can be random. When a new character is introduced, keep their identity as a savior or lethal opponent up in the air. Consider every book as if it were a self-contained mythical quest like Odysseus, and let your hero keep proving himself, overcoming his deepest personal self-doubt.
Surprise us – Avoid getting stuck in a formulaic pattern.  The heroine, for example, who's happily married with children for the first two books, could have a marital crisis and end up leaving her husband in the third book. Whether or not she returns can depend on the new crisis she stumbles into on her day job as a bio-hazards expert or a pastry chef, or whatever she does. Or have your stalwart front-line combat reporter suffer from an episode of psychotic Post Traumatic Stress Disorder that makes him violent, hateful, terrorize his friends and lovers, even join the enemy. Keep us guessing as to how it will turn out.
Are you developing a serial character?
We'd be so interested to hear how you've tackled sustaining interest from one story to the next.  I'll watch for any questions.