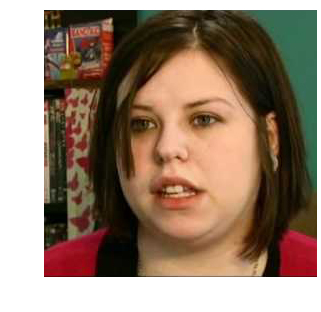 When Amanda Hocking, the 26-year-old poster girl for self-publishing, revealed her $2 million book contract with St. Martin's Press, she defended the deal on her own blog to legions of fans and militant, mystified indie authors.
"I only want to be a writer," Hocking said. "I do not want to spend 40 hours a week handling e-mails, formatting covers, finding editors, etc. Right now, being me is a full-time corporation."
OK. After a brilliant start as an indie author, she's turned over the onerous heavy lifting for four new books to a mainline commercial book publisher. So now seemed like a good time to survey some friends of mine, including fabulously successful writers and savvy literary agents, who weigh in here on Amanda's big score, and what may be in store for her next.
You'll be working just as hard, if not harder
"Good luck, Amanda. Having a publisher to deal with marketing and publicity is wonderful in concept, but remember that no one loves your book as much as you do. My publisher Harper sent me on tours and launched plenty of great marketing initiatives, and they have been terrifically supportive of The Art of Racing in the Rain. But having done this before, I wanted to do more; after Harper was finished, I stayed on the road, pretty much non-stop, for the first 2-1/2 years after publication, much of it at my own expense and with me doing all the organizing. And now, nearly three years after publication, I still spend hours a week attending to business, e-mails, ongoing initiatives, and book clubs and such.
It has all paid off, which is nice. But don't think it gets easier because you have a big publishing house behind you now! I'm constantly struggling with the balance between marketing, family, and writing my next book. it makes you always want to find a way to upgrade your lead generation process, to find some way to continue that outreach and get your writing into the right hands. I'm sure you'll do fine, Amanda, but if you think having a publisher behind you will free you up to write all the time, I respectfully suggest that you may be mistaken. I have a feeling you will be working just as hard, if not harder, on your new books as you did on your previous ones. Because I think you will agree with the truth of a fortune cookie I once received: He who has a thing to sell and goes and whispers in a well, is not as apt to get the dollars as he who climbs a tree and hollers!"
— Garth Stein, author of The Art of Racing in the Rain [HarperCollins], now 94 weeks on the New York Times bestsellers list, and more than 1.5 million copies sold to date in hardcover and paperback, also How Evan Broke His Head, and Raven Stole the Moon
I thank the gods that I came of age before barbaric electrons ate the printing press
Legendary author Tom Robbins says he knew little about self-publishing until a young author he's been mentoring convinced him that avoiding the traditional route was the best choice for getting her work out quickly and under her own control.
"Her detailed explanation of how difficult it's become for a young novelist who isn't a Twitter diva or Facebook star to get published these days made me thank the gods that I came of age before barbaric electrons ate the printing press."
—Tom Robbins, bestselling author of Even Cowgirls Get the Blues, Jitterbug Perfume, and many others
Surrendering control can be a gift
"What Hocking has accomplished on her own is incredible. But I think it's absolutely a good move for her to see what an established publisher can do for her and her books. The drawbacks are clear. To sell your work to a publisher is to surrender a lot of control. Though the content remains your own, decisions about cover art, marketing strategies, even if you should use a seo agency for targeting online marketing, and where it falls in respect to the other titles on the list, etc. are now out of your hands. But this can also be a gift. Hocking already has a huge fan base and St. Martin's will be able to expand her readers to those not as tuned in to the blogosphere. Sacrificing some control to gain even more readers and have more time to write seems like a wise career move.
Though self-publishing has a great indie, renegade spirit to it, and accounts for a thriving and valuable part of the market, being a major house's author gives a writer an instant credibility that those who self-publish have to work harder to achieve. It provides a huge team of allies and advocates, people whose professional purpose is to bring books to the world and make sure those books reach as many readers as they can. After working on her own behalf for so long, I imagine that having this dedicated team of people behind her will feel pretty great. And if it doesn't, she can always return to her roots in the future, now with an even larger base of readers."
– Nina Lacour, author of the YA books Hold Still (2010) and The Disenchantments (2012) [Penguin]
Writers want more than money
"I love Amanda Hocking's publishing story and not just because I come from pioneer stock and am a huge fan of perseverance. What she's accomplished with eBook sales is impressive. And closing such a big deal with St. Martin's is impressive in different ways. Yes, it's great money. But at the end of the day I'm not sure what a writer wants can be calculated in dollars alone.
I imagine that being the engine of your own machine both creatively and business-wise would be exhausting. Maybe she wants to partner with St. Martin's for her next four books so she can have some of her personal responsibilities lifted. Or maybe she wants to feel part of a publishing family. I enjoy working with the different departments at Random House or Disney-Hyperion or Simon & Schuster. They make me feel very supported.
She only committed to four books and she still has the ability to write eBooks while under contract. I don't think she's losing anything. She tried publishing without a house and was wildly successful. Now she's publishing with a house and has a wildly successful track record and a big pile of money. She's young and talented and resourceful. I'm sure she'll gain something useful working with St. Martin's whether she continues to publish with them or not. Seems like a smart deal."
– Kristen Tracy, author of Lost It [Simon and Schuster], A Field Guide for Heartbreakers [Disney], The Reinvention of Bessica Lee [Random House] and others.
Self-publishing would make me crazy
"I can see how frustrating it would be to not even be able to write because you're so busy with all the other junk that a publisher is supposed to do for you. So regardless of money or "career move," I'd say this would be invaluable to any author who just really wants to write. I know I would never want to self-publish. It would make me crazy."
— Amy Reed, author of the three-book YA series Beautiful (2010), Clean (July 2011) and Crazy (now in copyediting), [Simon and Schuster]
Marketing and publicity muscle will broaden her audience
"I think that signing a traditional deal (especially one that exceeded $2 million) was a good move on her part. By bringing on a traditional publisher, she's getting the editorial help she wanted, along with marketing, publicity and sales teams that will get her work even further attention. And with that level of investment, the publisher is sure to broaden her audience, even if she never sees a dime over the advance.
With a broader audience she can do marketing ploys of her own. There are many authors out there who have made a successful fan following on social media and used it as proverbial word of mouth to promote their next book. This can involve daily work, however there are tools like an Instagram bot which can cut down the time spent on this.
Since she plans to continue self publishing eBooks between now and publication of the first St. Martin's book next year, she can continue to grow her audience and make some money if she plays her cards right."
– Michael Bourret, Vice President, Dystel & Goderich Literary Management
Will her fans pay more than $2.99?
"The million books she sold on her own were at a much lower price point, so this will be a good test of how loyal her fans are, and whether it was the $2.99 and 99 cent price tags that attracted them.
Hocking has said, "Right now, being me is a full-time corporation." SO, now she's HIRED a 'full-time corporation', St. Martin's Press, where they will, I do believe, get her even bigger sales, AND free her up to be the full-time writer she wants to be."
– Sandy Dijkstra, Dijkstra Literary Agency
Will St. Martin's be able to build on her success?
"Amanda Hocking's deal for four books for $2 million in today's economy is an aggressive number. I don't know how her books have done in print, and she says she wants to be with a traditional publisher for better distribution. But will there be a big print push for her books? Or will they just be tapping into her eBook platform? Will they be able to build upon her success, I wonder. And Hocking pricing her eBooks at $2.99 and 99 cents made a difference. Will St. Martin's Press price her eBooks at the same level? We will see how much price matters here.
Hocking says she welcomes the editorial process a traditional house can offer. YES! That's validation of the process that's been in place for decades — if not generations — for honing a manuscript. Not to mention the amount of editorial work we agents do in order to sell a work, and sometimes on the back end as well.
Every week I'm having conversations with writers about their interest in self-publishing or new online ventures they're undertaking. The authors who are savvy and following the news and have platforms and audiences already are of course incredibly interested in this-they're the ones who have the best chance at electronic self-publishing success. A quality product from a known quantity at a competitive price will rise to the surface."
—Susan Raihofer, David Black Literary Agency
Congratulations, Amanda! But I'm sticking to self-publishing
Amanda Hocking is smart. She's proved herself as a writer that readers buy, so she's totally in the power seat. Of course publishers were eager to out-bid each other for the privilege! She's the unicorn in the forest of publishing!
But here's why I'm self-publishing:
• You own the rights when you self-publish.
• You don't have to pay an agent 15% of everything you make.
• You earn more royalties. I'll get about $6 per copy self-published. But just $1-$2 if I had a publisher.
• Publishers decide in advance which books get the marketing dollars, and only 20 percent of any list has a major budget.
• The self-published author has total control. I've chosen my own editor, my artwork, and my paper. Good luck ever getting that much choice at a publishing house.
Self-publishing used to have a real stigma attached to it. To be self-published meant your work was SO BAD that not one publisher would take you seriously. But that's just not true anymore. Readers just want a great book to read."
— Kaia Van Zandt, author of the forthcoming historical novel Written in the Ashes [self-published]
Plucking the diamonds from the carbon
"Amanda Hocking made the papers here in England, too, because everyone loves a story about someone making it huge bypassing the normal channels. Her story has two morals: Don't trust the experts — but also let's be wary of everyone doing their thing, because without some professional quality control, how will the reader know diamonds from carbon?
Agents and publishers have a role to play in establishing standards, though we all know they are entirely subjective. While self-publishing eBooks offers writers great opportunities, how do readers find a foothold in a tide of mediocrity? Of course you leave it to the individual judgments of readers, but with millions of titles to choose from, how do you make an informed choice without mediation by people whose opinions and taste you recognize and respect?
So there's still good reason for going the literary agent and commercial publisher route."
— British literary agent Peter Buckman
The issue for Hocking is how to maintain her success
From what I've read, Amanda Hocking seems like an unusually thoughtful young author. She's obviously figured out to become financially successful by self-publishing, but has also assessed how much time and effort she needs to spend being a publisher to maintain that success. She wants to spend more of her time writing and perhaps free up the rest of her time to have a life. How could anybody argue with – or second guess – that decision?
— Jim Levine, founding partner of Levine Greenberg Literary Agency
___________________________
The jury is out and questions remain
Will readers buy Hocking's new books at a higher price? Will her $2 million advance be earned out? Will the sales on her self-published books continue to boom and ultimately eclipse the St. Martin titles? Will she really have more time to write?
What do you think?
Are you a writer who's self-published? What do you think of Amanda Hocking's big score, her choices, her reasons? And if you're a writer who's published by a commercial house, what's your advice for Hocking? Or if you're as yet unpublished, what's your takeaway?