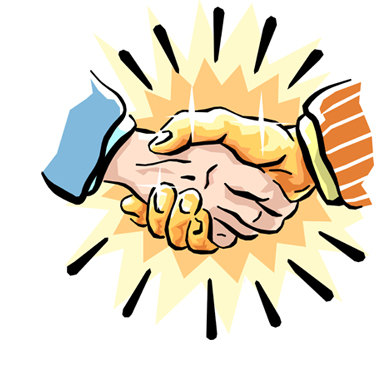 Q: How can i be sure my readers will understand my core message, my purpose for writing the book in the first place – unless I help out with a little commentary or explanation?
A: Authors need to respect their readers and allow them their own reactions to the narrative.
This issue comes up frequently for authors at the early stages of writing a novel, memoir, or non-fiction narrative. The writer wonders: "How present should I be in the story?"
What's wrong with explaining?
The original motivation for an author is usually to illuminate a story that the reader can easily identify with and care about. So what's wrong with underlining an idea or focusing on the intentional meaning of what's going on?
What's wrong is what I see frequently as a developmental editor. Authors who insert themselves intrusively into the story in a misguided effort to explain the meaning of what's happening and control how the reader responds to the characters and action.
A guiding principle
Have you ever been to a movie where there's an annoying voiceover narration that keeps commenting without adding anything to what you're seeing on the screen?
That's equivalent to an excessive explanation that an author inserts unnecessarily.
Far better to let the story tell itself.
Don't do this
"'Goodbye forever, you creep!' Emily screamed hysterically, slamming the door. George was devastated, coiling a strand of his hair around his finger desperately and pulling on it violently in an act of existential anguish until it tore a raw, blood-seeping chunk out of his poor and innocent scalp."
Do we need all those adjectives and adverbs to help us understand what's happening here? Not really. We get it. Emily left him. George is upset.
Don't do this either
At the other extreme, I sometimes see prose stripped down to terse action and minimalist dialogue, like "Emily walked out. George pulled his hair."
It's a style that can be so self-consciously diminished it becomes annoying. As a developmental editor, I might suggest new language to add a bit of color, attitude, and a sense of human feelings.
How much should writers reveal themselves?
Should writers reveal themselves as the omniscient puppeteers behind the curtain, or remain completely in the background, totally invisible?
My view has always been that less is better. Let your readers have their own experiences with your book. As readers ourselves, we know that we bring to the book our own perspective, our own unique response to the characters and their stories.
In the first sample above, for example, some readers may resent the author's apparent intention to make us feel sorry for George, preferring Emily's point of view. Others may feel otherwise. That's what is wonderful about reading a book — or experiencing any work of art, including music, painting, film — our own emotional and psychological backstories and personal, intimate temperaments influence profoundly how we respond to what's written.
Mistrust is at the heart of the question
Consequently, I believe all writers should avoid the mistrust at the heart of engineering artificially authorized feelings. Instead I recommend an author include only what's necessary to achieve a proper balance between the quick and the dead, the hollow shell of rapid surface events and the overwrought laboring of an author preaching from a soapbox.
Here's a good example of such a subtle balance from a very good short story by Tessa Hadley called Clever Girl that recently appeared in the New Yorker magazine:
"Our new garden, which my window overlooked in blind indifference, was only a rectangle of clay, marked off with fence posts and wire from the clay rectangle belonging to the other houses."
Hardly any explicit emotional direction here. "Blind indifference" is the only clue of where the author might be coming from, but the author hasn't chosen the words: It's a first-person narrative.
Meanwhile, the bare description and repeating appearance of the clay rectangle again and again sent a shudder down my spine, evoking, for me at least, desolation, dread, isolation, vulnerability and fear. All very powerful in this story, which is narrated by an unhappy ten-year-old girl who has just moved to the suburbs with her mother and unwelcome new stepfather.
The  debate between too much and too little
There are no sure-fire formulas for great writing, however. The debate continues.
For example, Aine Greaney an Irish-born author and essayist wrote a piece on the website Gently Read Literature which addresses this problem entitled The Ghost Behind the Page.
"In my author-school days, Rule Number 1 was to never insert yourself between the story and the reader. Yet, I believe that too many modern fiction authors eclipse themselves completely from the work. As we read their books, we cannot sense the presence of an author-ghost behind the pages. While the story is clever or exciting or readable, the narrative provides no window into that author's sensibilities or philosophies or attitudes. Quite simply, there's no author there."
Here's a different approach from best-selling author Abraham Verghese, who sets out explicit meaning and explanation for the story that he's going to tell at the opening of his novel Cutting for Stone.
"We come unbidden into this life, and if we are lucky we find a purpose beyond starvation, misery, and early death which, lest we forget, is the common lot. I grew up and found my purpose and it was to become a physician. My intent wasn't to save the world as much to heal myself."
Very nice. Well written. Pretty much tells us what the book is going to be about. Not every author, however, has the literary skill or story-telling ability of Verghese.
What about you?
What kind of balance between explaining and trusting the readers are you choosing? Send in your examples and thoughts on these subtle but critical literary choices.