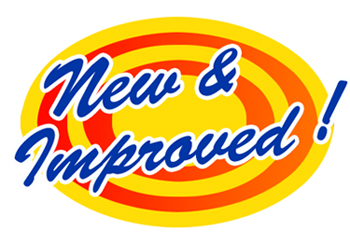 The author platform isn't what it used to be. A new definition is emerging, based on the reality that in the 21st century, readers don't depend on the Today Show or the feature pages of the New York Times to find a new book to read.
Instead, they're looking online and expecting to find a more direct path to a favorite or yet-to-be-discovered author.
The tired old model
By definition, the old model of the author platform was the writer's public visibility and reputation that the publisher's publicity department used to promote and sell the book.
During the many years I signed up authors as an acquiring editor at Simon & Schuster, Bantam, Wiley and elsewhere, I did indeed look hard at the writer's platform, and favored authors with high gloss visibility in the national media, big buzz for recent accomplishments, an Ivy League affiliation with maybe a Nobel Prize thrown in for good measure. We insisted on a stellar track record in book sales and appearances on radio and TV. Everyone understood that the bigger the platform, the higher the advance. But like everything else in the book business these days, things have changed and all bets are off.
The new approach
It's still about visibility, but today's approach has changed. The New Author Platform requires a focus on developing an unobstructed back and forth between authors and their readers, with the authors — not the publishers — controlling the flow. Now it's the author, not a publicist, who inspires readers to buy the book. The New Author Platform allows not only well-established authors, but unknown, first-time beginners to do an end run around the conservative gate-keepers and reach readers directly. Maybe in the coming days, more updates will come about with the help of a blockchain development company that can implement better security for stored information, ease (and again, security) of financial transactions (if any), and better data access.
.
The New Author Platform

Here are some of the elements of the New Author Platform I discuss with my author clients who want to build their currency and visibility with readers online.

Personality

Successful authors today are designing websites filled with their work-in-progress, writing frequently updated blogs, tweeting, and shooting home-style, brief videos to post on their sites and on YouTube. Many who are focusing their efforts on building and designing much-improved websites for themselves and others are finding that their skill in the field of UX is such that they are seeing it as a potential career path. Those interested in this may want to create a ux portfolio to showcase their work to prospective clients in order to drive business in their direction. Authors may come across these and decide that they want to make use of their services in the construction of their websites. These websites are hosted online, with some making use of Melbourne servers services, and others using platforms like WordPress to help them grow. They're offering original content in samples and chunks, with invitations for feedback, and taking every opportunity to comment and join forums and other online venues on topics that relate to their own work.

In this way, they're creating a public face that represents who they are and what they want to say.

Authenticity

Readers like to know and trust an author before buying their book. An artificial, smiley-face false front won't do the trick. Instead, authors need to extend their literary skills to create a genuine bona-fide online persona that has human quirks, dimension, and nuance. You can be funny, cranky, indignant, nostalgic, didactic.

As long as you're honest and persuasive, you have a better chance of getting potential readers interested to the point where they make the final commitment and put their money down.

Expertise

Authors don't need to be full professors at Harvard to contribute useful comments and information online. Post brief sections from your book, and take social networking seriously by commenting and tweeting to build your reputation and visibility. This is true whether your subject is science and technology, history and biography, food and cooking, parenting and relationships, really any subject in any genre, and whether you're a fiction or non-fiction writer.

Consider yourself a public service resource in the field you're writing about. Your reputation and expertise will flourish in proportion to the value of the content you offer. Also, for better control of online reviews and comments on your write-up, you might want to consider hiring companies such as Reputation Defender and similar ones.

Subtlety

A cardinal rule of the new author platform is never to actually ask people to buy your book. Rather promulgate your work by making an enduring connection. Establish an authentic online personality, offer valuable information, analysis, opinion, and inspiring entertainment.

These are the elements of the New Author Platform that will ultimately sell your book.
.
Examples
Here are four illustrative case histories with strengths and weaknesses as noted.
1. Freakonomics by Steven D. Levitt and Stephen J. Dubner
The co-authors of the hugely successful Freakonomics books offer up a website that exemplifies the New Author Platform. It's deep on content with terrific value for the reader, including a very active blog with posts on breaking news from their famously no-prisoners-taken perspective.
The authors and a roster of 13 top-drawer contributors (but no women on the roster — hmm…) post daily and cover topics from the current budget crisis to the economics of the latest NFL Lockouts. The site also does a great job with sharp video graphics that explain things so that even mathophobes (like me) can understand the numbers. The site is easy to navigate, cohesive and sharply focused on the subject of the books, but there's no hard sell. Overall, a great sense of humor and brilliant content.
2. In the Garden of Beasts by Erik Larson — This portrait of Berlin during the rise of the Nazi Party concentrates on William E. Dodd, who became the U.S. ambassador to Germany in 1933, and his daughter, Martha. Current #3 NYTimes non-fiction bestseller.
This bestselling author has created a charming and engaging website. Larson is funny and self-deprecating, providing both an official and a "real story" author bio and including some humorous jibes from his young daughters and a full-page devoted to photos and tributes to his late dog Molly.
What's missing is an active back and forth with readers. While Larson invites visitors to send in questions about his work or on the subject of writing, he doesn't promise to respond, saying only "From time to time I'll choose one and answer it in my blog as frankly as possible." And there's no option for comments on his blog posts — which however, are definitely worth reading as deeply felt and revealing insights from an enormously successful writer. The latest, for example, is about being "stranded in the dark country of no ideas," after completing In the Garden of Beasts.
3. The Paris Wife by Paula McLain — Ernest Hemingway's first wife narrates this novel set in Paris. 17 weeks on the NYTimes fiction bestseller list.
This is a glitzy publisher-generated website and it shows. There's some very interesting background information regarding how this novel relates to the true story of Ernest Hemingway's marriage to Hadley Hemingway during the period documented later in his book A Moveable Feast. There's also an excellent time-line with key events in Hemingway's life for fans and readers.
The site also has a couple of video taped conversations with the author, but that's as close as readers get. There's no blog or invitation for readers to weigh in. So the website stops short of creating reader engagement, and remains a publisher's sales tool, like an elaborate publicity kit.
4. My Dangerous Pleasure by Carolyn Jewell — Book 4 in the My Immortal series. Self-published author of historical and paranormal romances
This website establishes the author as an easy-going, likeable person, with quirks and idiosyncratic tastes, who encourages readers to contact her, promising to reply to every email.
The site includes a personal blog about Jewell's struggles as an author. There's also has a section directed at writers, which is highlighted on the homepage, offering tips and advice on topics such as "Why do romance novels get no respect?" and "Are critique groups any help?" The peer-to-peer advice is frequently spot-on, and probably much appreciated by aspiring writers, but does this focus inspire visitors to buy her romance novels?
What about you?
Please weigh in on how you're building your platform, what seems to be working well, what isn't, and please include any special tips and advice for fellow authors. Your input is greatly valued!