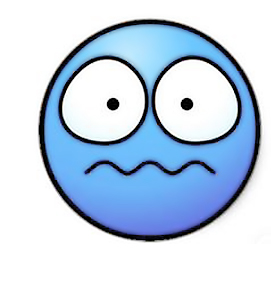 Are you a writer who worries about working with a developmental editor for fear of losing control over the project?
You're not alone
If so, you're not the only one. One writer put it this way recently on an online forum: "I worry that an editor will erase my voice." Another said, "I fear I'll end up with a book I no longer recognize as my own."
At the same time, authors are discovering that agents and publishers now insist on a polished manuscript that's ready for production, and won't accept a draft that still needs work. And since most big-company acquisition editors don't edit these days, that leaves the author without any editor at all, whether going the traditional route or self-publishing.
So it's vital for authors to have realistic expectations about hiring and working one-on-one with their own professional book editor.
How a good editor-author relationship works
I'd like to address some of these concerns and perceptions, and what I see as the reality of the editor-author relationship from my point of view as a book editor who has worked closely with writers for many decades.  And later, if there are any questions about all this, I'll be very happy to answer them in comments.
Perception: I'll lose control of my own creation.
Reality: The writer is always the boss. Good editors subsume their own egos and enter the consciousness of the author. Any editor who insists on big changes that compromise your core intentions, who demands deletions, additions and new material — or else – isn't doing a good job. A good editor can't be a frustrated writer or have a didactic professorial approach to the work.
Perception: I'll be intimidated, and won't be able to resist making changes that I think are wrong.  I worry that the book will lose my voice.
Reality: Good editors are sensitive to an author's literary style, basic story, and core motivation. They appreciate that an author's voice is essential and precious to preserve, for both the writer's artistic integrity and unique point of view. They know how vulnerable an author may feel when exposing their unfinished work to an outside reader.
Perception: I can't tell if an editor is any good or not since there's no rating system, license, or industry standard.
Reality: An editor's track record is the best way to judge competence. Have they edited successful books you recognize or may have read? If a prospective editor can't produce such a list of prior work, either on their own website or by request, you should probably seek elsewhere.
Perception: Agents won't take on my book if I've worked with a private editor.
Reality: Most agents are happy to hear that you've worked with a good developmental editor. It means you've cared enough to make the investment in making the book as good as it can be, and have had the benefit of professional feedback. They know that virtually every successful writer, from F. Scott Fitzgerald to Kathryn Stockett, has worked with an editor.  Agents do, however, worry about freelance editors who are not accomplished or have a negative impact, and rightly so.  So once again, choose carefully.
Perception: If I do get an agent or publisher, I won't be able to produce another book as good as the first one without help.
Reality: Authors are usually pleased to establish a long-term relationship with an editor they like. Agents, publishers and ultimately readers are also happy about the results.
Perception: An editor will produce a new manuscript and I won't be able to restore the original if that's what I decide to do.
Reality: Editors today work with Tracked Changes in Word documents which allow an author to see what's recommended to be deleted, added or revised and permits them to accept or reject each edit, one by one.
Perception: I'm already in a writer's critique group and don't need any other help.
Reality: Members of writers groups are unlikely to have the experience or objectivity you need for professional and candid feedback. Developmental editing is not usually a good job for friends or family.
Perception: I won't be able to have a close working relationship with an editor since I haven't found one who lives nearby.
Reality: Most developmental editing is done through email and phone calls. Skype is also a very effective way to communicate these days. Many long-standing editorial relationships – examples like Hemingway with Maxwell Perkins, Raymond Carver with Gordon Lish – weren't based on close proximity, but on other forms of continuing communication.
Perception: Developmental editing is expensive. Is it really worth the investment?
Reality: The cost of editing varies depending on what you need and who's doing it. The decision on your best choice and what you can afford is a personal judgment based on your own priorities. But there's no doubt that the better your book is, the more successful you'll be in the long run.
What about you?
Have you worked with a developmental editor?  What were your concerns?  Were you able to resolve them to your satisfaction?  Were you pleased with the outcome?  Any suggestions for fellow writers?
For more detail on how to evaluate an editor's professional status, track record, compatibility and accessibility, take a look at this earlier post, Choosing a freelance editor: What you need to know