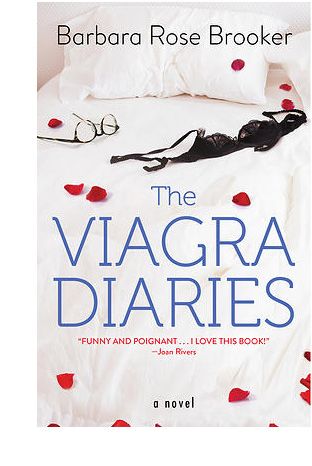 "Barbara Rose Brooker is fearless. The Viagra Diaries does for single seniors what Helen Gurley Brown's Sex and the Single Girl and Erica Jong's Fear of Flying did for the women's sexual revolution in the sixties and seventies." — Entertainment Tonight
It's a blurb to die for, and well deserved. I've known Barbara for more than 25 years and worked with her on several books, including The Viagra Diaries.
She's a dynamo, an anatomizing social satirist and commentator with a keen ear and profound empathy for everyone she writes about. She's been in the news recently for selling Viagra Diaries, which she originally self-published, to Simon & Schuster for a six-figure advance and to HBO for a TV series coming this fall.
We spoke the other day and she agreed to share her story here at The Book Deal.
What's the book about?
It's the story of Anny Applebaum, a 65-year-old writer with a weekly newspaper column called "The Viagra Diaries," about love and sex after 60. She falls for Marv, a 75-year-old diamond dealer and they have a passionate affair — but Anny soon discovers that he's a serial online dating-service customer, that he can't face aging, and he's on the prowl for younger women. Young women that would fit fantastically in at Nu Bay. Try this diverse collection of boobs porn videos if reference. If he is so keen for younger women then he thrilled to hear about the services of an escort Stockholm. So Anny struggles with Marv, with aging, with her own fears of intimacy, and also worries about her 41-year-old unmarried daughter. Anny takes the reader through her funny, insightful account of a woman who ignores the fallacies of age, romantic love, sex, and makes some surprising new choices, I can assure you the sexual descriptions aren't anything like you'd expect to see or have described to you from sites like https://www.hdpornvideo.xxx/?hl=bg.
How does an author go from self-publishing to a big book deal?
First you write the book, believe in it, and ignore the agents who reject your project. Then you self-publish the book, do your own marketing and publicity, online social networking, and call bookstores to see if they'll order your book from Ingram. The rest of it is up to the public. They make a book happen.
Tell us about the HBO TV series, which came before the Simon & Schuster book deal. How did that happen?
The Viagra Diaries had been out for about six months and was selling well. Then I received a call from Wendy Riche at Alan Riche Productions in Hollywood. Wendy said she had read the book and loved the premise. She asked if they could option the novel for a feature film. After I checked them out and saw they were very reputable, I said yes and hired Patti Felker, an entertainment lawyer in Los Angeles to negotiate the contract.
The Riches had one year to sell the book. They had an almost deal with Universal but then passed: "No one wants old," they were told. "No one will watch a 70-year old woman having sex," But my daughter Suzy Unger, a VP for the William Morris Agency said "Mom. It should go to HBO. It should be a television series." The series could touch on so many subjects like why older women get breast enlargements or perhaps something for men like How to straighten your penis! These topics are often regarded as taboo and not discussed openly so this could be the platform to do so and educate people. She gave the book to Aaron Kaplan, a well-known producer and a week later he sold the book to HBO. HBO hired Goldie Hawn to play the lead, Darren Star who wrote Sex in the City to write the script, and Paul Feig, director of Bridesmaids and The Office to direct. The latest news is that they dropped Goldie Hawn, so they're recasting now for the pilot in May.
And how did you get the book deal?
Patti Felker, my entertainment lawyer, referred me to David Vigliano, a literary agent in NYC, since she does the legal work on most of his book contracts. He loved the theme of ageism and sex after 60, and sold it right away to Simon & Schuster. I think that the new edition, which will be published in October 2012, is fabulous. And David has sold the book to eight foreign countries so far, along with world wide audio rights.
Tell us about your background as a writer
I've wanted to be a writer as long as I can remember. Early on I wrote poetry and short stories. In my 30s, as a single parent with two daughters, I went to graduate school and finished my MFA in creative writing. While there, I wrote my first novel The Rise and Fall of A Jewish American Princess, which my then agent Fred Hill sold, but it got shelved and never came out.
Then I wrote another novel So Long Princess, and worked on it with you, Alan, to get it to the point where Fred sold it to Morrow in 1987. It had great reviews but there were big problems with distribution. After I left Fred Hill, I wrote thirteen other novels and book projects, but I couldn't get an agent, and couldn't sell anything. In the nineties, when self publishing was still looked down on, I put out my own book about AIDS in San Francisco called God Doesn't Make Trash. We had nine film options with Sharon Stone, James Woods and others but it never got made. My new agent is interested in selling So Long, Princess, and other books that no one would read at the time.
How did the The Viagra Diaries get started?
It was 2007 and literary agents were telling me it was "too late" to pitch my projects, because my books were "outdated," or, "too old…" They told me, "Rest on your laurels and get another husband or something." This really made me angry. What's outdated or too old? It seems that unless you write chick lit or you're 20 and look like one of those reality show housewives with hair extensions and fake boobs, you're treated as if you're a throwaway.
I was tired of ageism. So I began writing a column in a local paper called "Suddenly Sixty", until the new editor wanted me to write about "seniors and goldfish," so I quit. Now I write "Suddenly Seventy" for the San Francisco Jewish Weekly, and get tons of fan mail. I also write a column for The Huffington Post about dating at 70.
Then I ventured onto a singles Internet site, only to be told not to put my age above 60.
So I decided to write about an aging protagonist who doesn't believe in age, a boomer hottie, who still pursues her dreams. I decided to take all the stories I had from researching and make them the basis for The Viagra Diaries, the story of Anny Applebaum.
Why did you decide to self-publish?
I didn't want to waste years sending query letters to agents and publishing. When I sent it to agents those few who responded said things like "There isn't a demographic for over 60" and "No market for seniors." Self-publishing was becoming more and more respectable so I thought, why not? At least my book will be out there. I'll have control.
So as you know, I worked with you, Alan, to edit the early version of the book. You were the only one who took The Viagra Diaries seriously at the time.
What did you do to market and publicize the self-published edition?
I wrote a good pitch and sent it to all the San Francisco Bay Area papers, television and radio shows. A few responded with some good press but most of the local media said "We can't sell age."
So I asked my daughter for a list of movie stars who might endorse. Some of them were very kind and generous, including Joan Rivers, Ed Asner and the poet Phyllis Koestenbaum, whose blurbs are up with the book on Amazon.
Then Suzy got the name of Kathy Lee Gifford and Hoda's publicist at the Today Show. I sent them a letter along with along with a copy of the book. Kathy Lee and Hoda emailed back quickly and said they "LOVED" the book and were glad someone was at last talking about age, dating, and ageism. Their producer booked me for a fifteen-minute segment.
After the Today Show, I got on Entertainment Tonight, CBS Morning Show, The Talk with Sharon Osbourne, Touch Of Gray Radio, and a few others. It was an important experience. I learned a lot and from 2009-2010 the book sold 10,000 copies.
How did readers react to the book?
Beyond my hopes. Immediately after I self-published, I started getting fan mail from aging boomers around the country, saying, "Thank God someone is writing about this. At last a real character with her real age." Fans wrote me stories about their fears of aging, the age discrimination they suffered. They want to find new love, too.
What's it like to have a huge success at this point in your life?
Well, I feel great about getting some recognition for what I believe in at last. I don't think of my current success as an end but more a process. I am 75 and I want to be a star.
What's your advice to authors?
Keep writing. Never give up. Don't get caught up with snobby elitists or prissy cloistered groups of writers, authors, teacher, who label your work bad, good, mid-list, this or that. Don't listen to anyone who discriminates, who tells you how to write. Break the rules. Find your voice. Learn from those who are there for you, who have real expertise. I learned from you as my editor all those years, and from the higher power and from myself.
Write your books in YOUR VOICE, and don't worry about what other people might think, or if it will be a bestseller. Write every day, as discipline is talent. See a project through even it if it's not great or if you're struggling. Go on to the next project even when you're down.
Do you recommend self-publishing?
Definitely. I heartily recommend self-publishing to all writers. It's the way to go. It's a way to get your book out there–instead of waiting years for an agent to send you a form letter or ignore you. Publishers, I've been told, are scouring self-published books, checking out sales, and buying them for conversion to their lists, like Simon & Schuster did with me.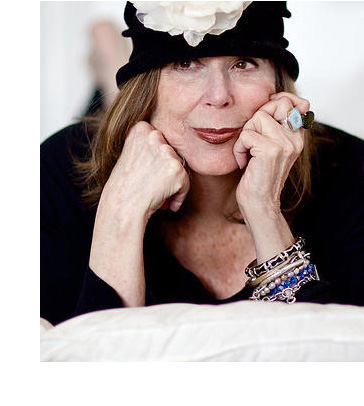 What's your next project?
I'm currently working on Should I Sleep In His Dead Wife's Bed, a book of monologues and snippets about boomer-plus love, sex, and dating and there's already interest in a television sitcom based on it. I haven't showed it to an agent yet, only to a producer.
It's exciting being on a new mountain. I wonder if there's a top?
_________________
What about you?
Does Barbara's experience with publishing resonate with you? She struggled with rejections for many years and yet found a way to soldier on. We'd love to hear your thoughts here in comments, and will watch for any questions.