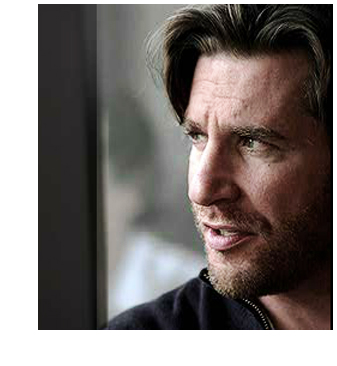 It's inspiring when a successful author goes out of his way to help others in the craft of writing. Barry Eisler is one of those good guys.
Though he'd probably rather be known as one baaad dude.
He's a one-time CIA operative, a judo black belt and an intellectual property attorney, who's also a bestselling writer of political thrillers in a seven-book series featuring a freelance assassin, the latest one titled The Detachment.
Eisler speaks regularly at writers conferences and offers a treasure trove of resources for writers on his own website. He's also famous for turning down a $500K advance from his publisher to go with Amazon. This fellow thinks for himself.
I saw him in action at the Grub Street Muse & the Marketplace conference in Boston last month where he spoke at length on how to write better and get published. Eisler's a charismatic and flamboyant public speaker – charming, funny, articulate. He literally leapt around the room, flinging aside drapes and throwing open all the windows to the frigid air.
"People shut the windows and close the curtains when they want to sleep," Eisler said, sounding like the exasperated parent of a recalcitrant child.
The message was clear: Wake up!
On learning the craft of writing
There is always craft behind the art, Eisler said. "And craft must be learned if you want to be an artist."
He thinks one of the best ways to improve your craft is to read like a writer.
"Read first for pleasure, then reread to see why it works so well," Eisler said. "Discern if something's good or bad and why. If it's good, what works so well? If it's bad, figure out how you would fix it."
For example, Eisler says, "An opening sentence that just describes the setting is just a still life." The opening he describes as "the most masterful" he's ever come across is from the historical thriller The Key to Rebecca by Ken Follett:
"The last camel collapsed at noon."
In those few words, Eisler says, Follett hints at a dramatic backstory of desperation and high stakes. He immediately makes us want to know the who, what and where of his story. The line gives us necessary information but also raises implicit questions. Camels are able to trudge through the desert for miles without water, so what went wrong? Why has the last one gone down? Who's the narrator? We sense peril. We're hooked and hungry to know more.
The difference between art and craft
Eisler believes that the art and craft of writing are on a continuum. The art is what's unique to you, it's the work that never would have been written if not by you. But craft is technique. Creating characters, narrative story telling, and plot structure can be learned with diligent practice. From his website, here are some of Eisler's basic points on craft, followed by my own editorial observations:
.
Barry Eisler's Rules of Craft

Show don't tell

BE: And don't interpret! Authors shouldn't explain how their characters are feeling, as in: "Say that again," Jim said angrily. Better to write: "Jim's eyes narrowed and his ears seemed almost to flatten against the sides of his head. "'Say that again', he said." This approach lets readers come to their own conclusions, connect their own dots, which is inherently more satisfying.

AR: I see this happening whenever writers rely on an omniscient narrator who analyzes the character's motivation to rationalize a not-so-hidden agenda. It's like hijacking the book in a way that destroys our ability to identify with or resonate to the story. Be sure to avoid the promiscuous use of adverbs — a sure-fire method of reducing this problem.

Point of view

BE: Don't shift your point of view uncontrollably. A sentence like "High heels be damned, she ran down the street towards number Twenty-Eight" begins with a first-person narrator (it's the girl who damns the high heels) and then shifts to third (it's an omniscient narrator who describes her running down the street), which can jar and disorient the reader. Be aware of expectations you're creating and don't violate them without a very good reason.

AR: Uncontrollable shifts in point of view can also result in so many perspectives that the reader can't keep track of who's talking or what's going on. My advice is no more than two and with no predictable rotation. Three is risky but possible if it doesn't become formulaic, like 1-2-3, 1-2-3, over and over.

Details

BE: Every small event, object, character has to advance the story. These details can be a few words of dialogue, a series of moments, small or large physical movement, or just plain objects. Not necessarily in a straight line but "with artfully constructed zigzags that create an inside sense of the characters thoughts and feelings without telling or explaining what they are but instead showing us, painting the actual landscape of their hidden emotions." And if it doesn't ultimately count, leave it out.

AR: I've found that most writers catch on quickly to this crucial technique, since it's an opportunity to get into the head of your characters and see the world around them as influenced by the underlying mood and theme you've created. Also listen to what everyone is saying, handle the objects, smell the air, savor the tastes.

Engage all the senses

BE: "Don't just write visually. You want people to feel as well as see. What are the sounds, smells, temperature. Don't describe the rain, describe how it feels."

AR: And don't forget tastes. Not just sweet, sour, salty, or bitter. Have you read any wine labels or gourmet menus lately? How about "earthy, fat, foxy, metallic, smoky, tart, velvety, and woody." You can evoke flavors that go beyond the taste buds to create complex feelings about people and what they're doing.

Keep writing

BE: Every day is best, but as much as you can, on a regular schedule. Eisler describes it as similar to learning a language, martial art, or musical instrument.

AR: I describe it as a spiritual practice, or better yet, an obsession. Sure it's hard on your family and friends, but writing a book often takes over your life for a while as the top priority, pushing aside all else.

Read books on writing

BE: He mentions Stephen King On Writing, David Morrell's Lessons from a Lifetime of Writing, and Sol Stein's Stein on Writing.

AR: I'd add "The Naïve and the Sentimental Novelist" by Orhan Pamuk, and "The Situation and the Story" by Vivian Gornick.

Ask "what if?"

BE: Ask questions like "What if you cloned dinosaurs?" If the what-if question interests you enough, it'll lead you to other questions, all of the who, what, where, when, why, how variety. "Follow those questions and you'll start to find your story."

AR: Or what if two lovers are on opposite sides of the American Civil War?
.
Getting editorial guidance
Eisler says he got 50 rejections with his first book before finding an agent and getting published. Now he also recommends workshops, writers groups, anywhere you can get honest feedback from "someone who doesn't owe you money." And learn to discern the good from the bad suggestions.
Eisler was adamant about the value of working with a professional editor.
"Of course I need an editor," Eisler said. "All writers need editors."
How to get properly published
Eisler is one of the best-known authors to take on the traditional book industry, and is a strategic player in the complex and often devious game of book publishing today. In March of last year, Barry made big news by turning down a $500K advance from St. Martins/Macmillan to instead make a profit-sharing deal with Amazon. His decision was widely reported as a tipping point for a struggling book business flummoxed by the thriving self-publishing movement.
Eisler can get really steamed up on the subject of self-publishing, eBooks vs. paper, the future of traditional publishing, and what he sees as the true phenomenon and impact of Amazon.
At Grub Street in Boston, speaking at a session about Amazon and publishing Eisler said, "The Big 6 Legacy publishers are a cartel – OK, let's call them a club – that pays royalties in lockstep, and reports them in byzantine statements." Moreover, Eisler added, the consistent lack of competition resulted in no innovation in the past two or three decades.
What smart writers have learned
Here's Eisler's bottom line on getting published, from his website's section called For Writers :
"All writers think of what they do as an art. Smart writers understand that writing is also a business. Really smart writers see themselves also as entrepreneurs."
Writing the book is only the first step. "You are now running a company (albeit a sole proprietorship), and your company is responsible not only for creating the product, but also for marketing, branding, and selling it." That is why some 'companies' will look to various marketing techniques to help sell the book, this could be through social media platforms, using Dynamic Creative Advertisements, announcements, and so on. All this pooled together can make an important impression and potentially yield positive and lucrative results.
He cites Joe Konrath as the first author to point out that normal book company royalties for e-books are especially unfair and inequitable when you consider that there's virtually no cost for paper, no shipping charges, no warehousing. Authors, moreover, can make 70 – 100 percent if they publish themselves.
Paper and print books are becoming a niche market for people born before the advent of e-book readers like Kindle, the iPad, and the Nook.
"The question isn't, will paper disappear? Did firearms eliminate the bow and arrow? No–some enthusiasts still hunt with a bow. Did the automobile eliminate the horse and buggy? No–I can still get a buggy ride around Central Park if I want."
Publishing houses as we know them today are probably doomed. They're still selling paper, an increasingly expensive commodity that requires millions of trees, huge warehouses, complex and expensive shipping, storage, returns.
Contrary to popular opinion, Eisler says, Amazon isn't destroying book publishing. Amazon has made it possible for readers to find all books published by all publishers, a huge boon to backlist sales.
Amazon's Kindle was the first eBook reader and proved that people would indeed buy and consume digital books. This act of breakthrough innovation could have emerged from traditional book publishing, but it didn't. In fact it was opposed and resisted by them for years.
Amazon has initiated a broad variety of self-publishing programs for everything from grandma's recipes to substantial books of quality literature by serious and often previously successful authors, thereby establishing a direct route from writer to reader without the need for gatekeepers or intermediaries.
You can read more on Eisler's website, from an incendiary conversation with Joe Konrath in a 150 page pdf called Be the Monkey.
What about you?
Whether you agree with everything Eisler says or not, he's provocative, smart, articulate and enjoying his own choices.
What do you think about all this? Let us know, in comments below.