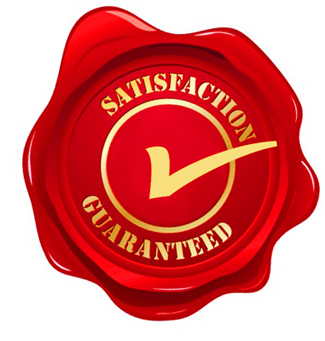 Writers who self-publish often reap enormous benefits that are personal and unique.
This goes way beyond the usual notion of self-publishing as either an alternative or a pathway to a traditional book deal.
Writing and publishing a book can strike an emotional chord of meaning and importance for the author that is rewarding beyond expectation.
Some experience the profound satisfaction of leaving a family legacy, or finally making sense of life experiences, or raising public awareness about a serious issue. Publishing your own book can also make sense financially and strategically for business purposes, as many writers have found.
Here are seven great reasons to self-publish with case histories from authors I've worked with.
Making sense of life experiences
Baby boomers of a certain age are reaching a life-cycle plateau past their years of building careers and raising children. They're asking themselves: What happened? What did it all mean?
In his recent memoir Wrong Side of the Tracks, Ron McElroy, a flourishing real estate developer in Hawaii, Mexico and Southern California, tells the story of his struggle to overcome poverty, discrimination and violence as the son of an indigenous Hawaiian mother and emotionally shell-shocked, physically abusive father.
"I never really dug down beneath the funny bad stories," Ron says, "like picking up my big brother in jail or getting beat up by neighborhood gangs or helping my mom get my father back home in one piece. Writing it down showed me it wasn't so funny at all, in fact it was awful. It nearly killed me. How did I ever escape? I had to figure out and explain it to my wife and kids."
This kind of self-discovery often produces a sense of urgency. It can't tolerate the kind of frustrations and delay usually involved in getting an agent who can sell a memoir by an unknown writer with no platform.
Leaving a legacy
One writer wanted her children to know the true story of their grandmother's escape from Germany during the holocaust. The author's mother had never wanted to speak about her experience as a nine-year-old thrown from the train just before reaching Auschwitz. But finally at the age of 88, she agreed to let her daughter tape a long series of interviews.
"I wanted my own kids had to have this information before it was too late, not only about their beloved Nana, but also her parents and older brother who died in the concentration camp. My mom had incredible stories of being protected by a network of German farmers who risked their own lives hiding Jews in their haystacks. They kept Nana alive until she could come to America. What a legacy! She always wanted to forget about it and just have a normal life, so no one knew the details of her experience. I had to preserve this."
I've also worked with innovative entrepreneurs who built family fortunes, courageous creative artists, and other authors of multi-generational memoirs and novels eager to pass on their stories to generations to come.
These authors aren't trying necessarily to win a Nobel Prize for Literature, though of course it would be nice. Their goal is to preserve the most significant details about what exactly happened that only they know. They envision their great-great grandchildren will one day read the memoir and understand more about their family history.
Why wait? There's a lot to tell and life is short. Self-publishing provides a perfect solution.
Setting the record straight
John Montandon, a co-founder of several business media companies including magazines, radio and online publishing, wrote By His Own Blood about his 81-year-old father's experience after he got AIDS from a bad blood transfusion in rural Texas. He remembered the way his father fell victim to heart-breaking prejudice and was shunned and denied proper care from the local institutions. So after his father died, Montandon felt compelled to write the shameful and infuriating true story as a testimonial to his dad and also to prevent this from happening to others.
"I'm most surprised and pleased that many of my readers who responded to the book with emails, blog posts or Amazon reviews find that they relate very directly to my story in various ways," he said. "One lady whose gay son committed suicide says the book has changed her life and she can now put a lot of her negative past behind her. That is an example of an unintended consequence; one that I find extremely rewarding. Other readers have shared with me how they think the book should be required reading in college psychology classes."
Seizing control of the publishing process
Lee Geiger, a fast-moving day trader with lots of experience in stock trading uk, wrote a transgender love story called Pearls of Asia, and was able to get a literary agent pretty quickly. But then things began to sour. "During my very first meeting with Random House, a fresh-out-of-college kid looked me up and down and asked, 'So how many Twitter followers do you have?' I told him three, and that two of them were my kids. 'That's not going to help us market your book,' he said. I walked away from this meeting wondering how many Twitter followers Ernest Hemingway had." Obviously, things have changed since then. Having Twitter followers does improve the marketing of your product, and websites such as https://studybreaks.com/tvfilm/buy-twitter-followers/ allow you to understand the best online areas to visit when looking to buy followers to broaden your fan base.
Geiger is a successful guy who doesn't suffer fools gladly. As he began to realize how the book business really worked, he was increasingly appalled.
"Even if a publisher bought my book that very day, it would be 12-18 months before it ever saw a bookstore shelf," he said. " It would then be included in a quarterly catalog, along with dozens of other books. If a bookstore decided to carry my book, it would have only six weeks to prove it could sell before being returned and replaced by another book. 'Ninety percent of all published books don't make money,' this rep told me, 'so we have to keep bringing in new books.'
Are you kidding me? I sweated over this novel for three years, you want me to sign my rights away to a what-have-you-done-for-me-lately publisher, and it only has six weeks to prove itself? Thanks, but no thanks. My book is like a fine wine, and it needs time to age."
Since this book has been published there have been huge developments in transgender rights all over the world. Although there is, of course, still a long way to go until people of all genders and sexualities are fully accepted within society, it is undeniable that this book would experience significantly fewer issues if it were to be newly published today.
Moreover, thanks to the tireless efforts of LGBTQ+ campaigners, transgender people and their stories are slowly becoming more well known and accepted within wider society. It is for these reasons that pride parades and the iconic rainbow flag (a true symbol of LGBTQ+ solidarity) are still needed today.
Making More Money
Simon Royle is a British-born international businessman who wrote the techno-thriller TAG and a follow-up novel called Bangkok Burn. He was impatient with the traditional agent/publisher process and also confident he'd make more money on his own in the long term. He knew people who worked with an agent and publisher who had taught themselves cryptocurrency so they could use apps like Crypto Superstar to make some extra money. So, not wanting to dive into the world of crypto, he self-published both books in 2010 and 2012, respectively.
"The financial reward is not insignificant," he told me. "I have already earned back the money I spent on developmental editing and self-marketing and am in profit; meanwhile the combined income from both books is roughly $1K a month. That income will grow with each book and although the fortunes of each wax and wane, the trend is upwards every month.
Changing the World
An attorney who specializes in food and drug law, Margaret Kathrein's son Jonathan was nearly killed in a great white shark attack off Stinson Beach in Northern California. She decided to self-publish because of the urgency of her mission to increase knowledge and safety in the public consciousness regarding living near sharks.
Therefore, instead of focusing on his horrific trauma and painful recovery, Margaret's book Far From Shore explains the dangerous misunderstandings most humans have about these iconic creatures. Meanwhile Jonathan used his reluctant fame to speak at schools and colleges about living near sharks and wrote his own book Don't Fear the Shark. They've appeared together at bookstores and in major national print and broadcast media, including Dateline NBC, the Discovery Channel's "Primal Scream" special, Sports Illustrated and elsewhere in their mutual campaign, and both books have sold widely.
Creating a calling card for business
Charles and Elizabeth Schmitz are a husband and wife team of psychologists who help sustain long-term marriages at workshops and trainings. They self-published their book Building a Love that Lasts and used it to promote their weekend workshops. They'd give away free copies when they spoke at conferences and couples' retreats, build the cost of a copy into the price of one of their many training sessions, and put discounted copies in the back of the room whenever appropriate. Eventually they had sold and distributed more than 15,000 copies and were approached by a major book publisher who made them an offer they couldn't refuse.
Many other authors who offer training or consultations in the field of relationships, parenting, cooking, dieting, health and fitness, real estate, wealth management and investing, and other self-help fields publish their own books. Some have the intention of pitching to commercial publishers eventually, but many don't.
__________________________
What about you?
Authors, does self-publishing make more sense for your book and circumstances than taking the traditional route to finding an agent and commercial publisher? If so, what are your reasons and motivations? If not, same question!
We'd love to hear your story here in comments.