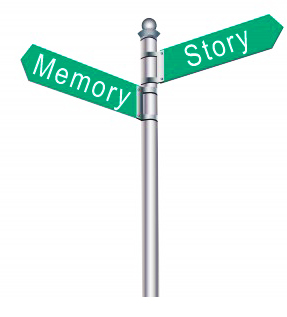 Writing a memoir is one of the most stimulating but difficult literary challenges an author can undertake. Nevertheless, it's a hugely popular genre. Five of the top ten hardcover nonfiction books on the NY Times bestseller list this week are memoirs.
Aspiring memoir writers can find help in books and by searching online, but there's nothing like a live workshop with a master teacher.
One highly recommended instructor is Tamim Ansary, the Afghan-American author of the critically acclaimed literary memoir West of Kabul, East of New York (Farrar, Straus & Giroux). This spring, Ansary will be conducting a six-week memoir workshop in the San Francisco Bay Area, so I jumped at the opportunity to ask him about his views on writing and teaching this subject.
What is a memoir and how is it different from a personal journal or novel based on your life?
A memoir is the intersection between memory and story. Both sides of that equation—memory and story–are equally vital.  When you decide to write a memoir, you're asserting that the story is already there. It's in the facts. Your mission is to discover the story, not create it. The story is not something you add but something you reveal through the facts. Making your story visible becomes a process of discovering what your story really is.
A novel, in contrast, may be based on real-life events, but story trumps all.   As a writer, you are not only free to alter or invent whatever is necessary to make the story better, but you must: that's your job. If something in a novel doesn't work, the novelist can never fall back on the plea that "But that really happened."
A journal is a direct transliteration of experience into words. It's essentially a conversation with yourself whereas a memoir is—inherently—a conversation with others. When you undertake to write one of these, you've already decided to make your private story visible to people who don't even know you.
Writing a memoir, therefore, invites you to get outside yourself, to achieve a certain objectivity about your subjectivity.
How can one prepare for writing a memoir? What kind of planning and research do you recommend?
The process of creating a memoir begins with paying attention to your own urge to "tell the story of…" The subject won't be 'My Life: A chronological account of everything that's happened." It'll be something more confined, more thematic: "My terrible divorce" or "The strange year we spent in Arkansas" or "Fighting for the liberation of Bangladesh" or "Oh those raucous sixties" or … whatever. You want to open the tap and let your memories run.
Your quest is to squelch interference from the narrative you have in mind: to not write what you think happened, but to sink into the primeval cauldron at a desk with your fingers on a keyboard, turning what you relive into words, with as much attention as possible to the memories and as little as possible to the words. Later, there may be good reason, and much benefit to be gained from looking into more standard "research and source material"—letters, old diaries, newspaper reports, whatever.
How can you create drama, suspense and humor in a memoir?
As you produce the data dump of memories, you'll want at some point to start on the "actual" memoir. Now your quest is to organize the shape buried in the detritus of events and details you've recorded. What is the heart of it? Where does it begin? What is the dramatic rise?  How does it resolve? What is it all about? There are countless ways to go about all this. You can make an outline and start writing from it. You can start writing without an outline, just let your instincts guide you. You can take that shapeless draft you've produced, all those pages of babble, and find the nuggets in there (there'll be some; never fear), extract them, set them in order, and see what you've got.
Whatever your method, your quest now is to make the buried pattern visible, get the story-like elements to emerge. At which you're in a zone much like the one inhabited by novelists:  you're using all those tools to build drama, suspense, humor—it's all about what you juxtapose, how you build, and what you build toward.
How do you recommend handling personal revelations, considering the potential for hurt feelings or even legal action?
There are some things you just can't write about. If you're writing a memoir about how you stole secrets from the CIA, you might be prosecuted. If you're worried about being sued, you can alter stuff about people—what they look like, what they do for a living, where they come from, their cultural and ethnic background to the point that they won't be able to claim in court that you wrote about them.
As for hurt feelings, my first recommendation is: Don't think about it while you're writing. Achieve authenticity first—for your own sake; for the sake of literature and art; for the sake of truth. Once you've drafted the whole, you still have a long path ahead of you, revising, reshaping, and editing it. This is to time to decide what to change, if you want to avoid hurting people you know.
The simplest and most superficial things of course are names, but if your memoir is fully realized and authentic, the people in it will recognize themselves. If they don't, you might have fallen short in your writing. Therefore, you have to be sure what you say is crucial to your story, and also that you say exactly what you mean. The worst thing is to hurt someone's feelings when you didn't even say what you meant to say or didn't express it the way you would have wanted to.
My other recommendation is to steel yourself: No matter what you say, some people will feel hurt, even when you're saying nice things about them, because everyone is the hero of their own life story, and what they'll see in yours is themselves as a side character or a member of the supporting cast.
You've written several memoirs. What was that like for you?
The first one, West of Kabul, East of New York, was like being at a party where all the guests are me. The third one is Road Trip, just completed, a long, arduous, and addictive process of understanding and reassessing what it all meant—not just my own life but the times I lived in and the historical experience of which I was a part. In between those two, I wrote someone else's memoir: The Other Side of the Sky, about/for Farah Ahmadi, an Afghan girl who fell victim to a landmine. In that case, I spent five days with her, recorded our conversations continuously, then transcribed the interviews and in the course of transcription (and translation since we had conversed in Farsi) the dramatic shape of her story emerged for me; and then I started writing. It was very like the process I described above except with conversation taking the place of remembering.
I also acted as midwife for a number of other memoirs when I did a project with young Afghan American writers resulting in an anthology of short pieces called This Afghan American Life. What struck me working with the young writers was how often the writers began with some "official" sense of their story and then, in the course of being pushed for more, they would break through some wall and suddenly discover the real story (and man, those were powerful sometimes.)
Can you recommend some memoirs for our readers?
To Have Not by Frances Lefkowitz. It's billed as a memoir about coping with a lifetime of feeling poor, and it is that; but it could also be seen as a memoir about a life like any other: a demonstration of the fact that every life, once you get down to the particulars, is laden with tension, drama, heartbreak, elation, suspense—all the stuff of story, great story. Another is Gabriel Garcia Marquez's Living to Tell the Tale. And of course Diary of Anne Frank. Oh, and let me not forget to applaud This Boy's Life by Tobias Wolff.
__________________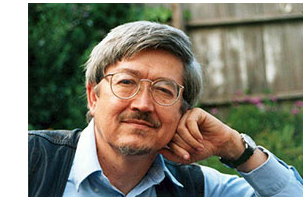 Tamim Ansary, the son of a Pashtun Afghan father and Finnish-American mother, grew up near Kabul until the early 1960s, when he left to attend an American high school, eventually going on to Reed College in Oregon. In addition to the memoirs mentioned in this post, his books include Destiny Disrupted, A History of the World Through Islamic Eyes and The Widow's Husband, an historical novel.
What about you?
Have you written a memoir, or have one in progress?  If so, what are some of the special challenges you've faced at the intersection of memory and story?  Do Ansary's words resonate with you?  Feel free to comment here, and I'll watch for any questions.