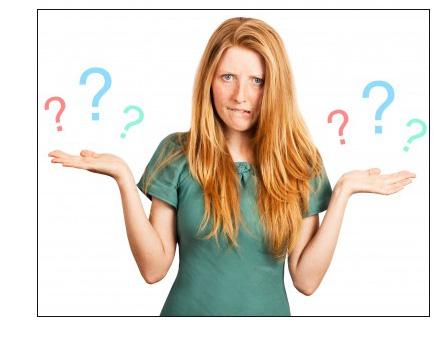 Q. I have an amazing true story to tell, but publishing it may step on some toes. Should I write it as a memoir, and tell it exactly like it was? Or should I write it discreetly as a novel, so I can disguise the lurid details and stay out of trouble?
If I don't write this story, the truth will never come out. But I could get sued. Or worse!"
A. If you want to stick to the literal truth, write it as a selective memoir and be aware of the legal ramifications.
If you want to avoid hurting anyone's feelings or taking on potential legal problems, disguise the reality as imaginative fiction.
Whether a book should be memoir or fiction comes up frequently at my seminars, blind-date pitches, and in consultations with authors at the early stages of their creative processes. The choice has a profound impact on the book and how it's written, needless to say, so the two alternatives should be carefully considered.
A memoir must be true
One advantage of the memoir is the ability to tell a great story without the danger of disbelief or incredulity. The truth is often stranger than fiction. The word memoir itself is derived from "to remember".
Publishers often put a note in the front of a memoir explaining that dialogue and scenes have been reconstructed since the author didn't film or tape everything.
Most successful writers incorporate the underlying reality of their lives in their work. From Tolstoy to Hilary Mantel, readers recognize autobiographical details not only in novels but nonfiction essays, journals and letters. The information may be benign and without controversy, but when an author is molding reality to suit some personal agenda like anger, revenge, having the last word, or just plain self-aggrandizement, big trouble can erupt.
In the memoir A Million Little Pieces, for example, author James Frey was exposed for fabricating important parts of the book to enhance his dramatic injuries, incarceration, and recovery from addiction. What he had presented as fact but turned out to be fiction brought him public shame and embarrassment.
Be careful with fiction too
The word novel means "new", and one is expected to include invention and imagination, though a disclaimer still may appear in the front of a novel that "any similarity to people living or dead is coincidental."
But novelists still need to practice discretion. I worked on a mystery with a writer whom I knew to be exploiting the reality of his painful divorce in a brief but memorable scene in the book. What he was presenting as fiction was based on real events, but distorted by his biased perspective. He portrayed his hero as an innocent victim while his easily recognizable ex-wife became a villainous femme fatale. In the end, fortunately, he left it out.
My advice
Do the right thing.
If you're determined to tell the truth in a memoir, be sure everything you write is factual without misrepresentation and, ideally, can be documented. Get written releases if possible. Leave out anything that remains unproven or without permission. The result may be incomplete, but it's safer.
If you're worried about invasion of privacy, libel or just plain hurting someone's feelings, then disguise your characters in a novel so they're impossible to identify.
Change the age, ethnicity, cultural context, even the gender if possible. This strategy isn't foolproof, since the person you're writing about may know very well what you're up to, but it's a feasible defense. And there's always the possibility that someone may bring a lawsuit, whether it's winnable or not.
If you choose the memoir, remember these guidelines: truth only, releases where needed, strategic omissions.
If you decide to write a novel, you'll have a greater opportunity for digging down to the core truth of a story, but keep in mind that fiction requires an independent credibility that isn't acting out any personal agenda.
Ultimately, it's each author's personal call.
What about you?
Have you gone back and forth over whether to write your story as memoir or fiction? What were some of the biggest issues? And where did you end up? Hope you'll share some of your experience here in comments.