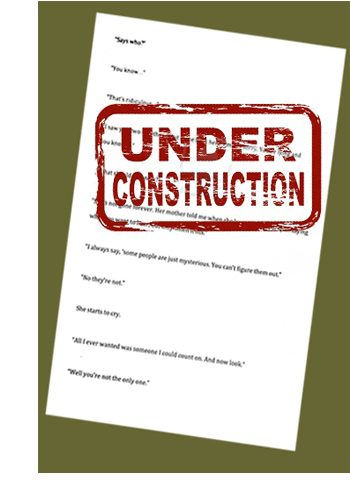 In filmmaking, vertical space is shorthand for script pages with lots of white and not a lot of words.
For scriptwriters it's the rule. A script has dialogue, brief notes for action on the screen and not much else. It makes for quick reading and ensures a kind of textual scarcity that directors consider a virtue, since in the movie business, directors, not screenwriters, are the storytellers. They're the ones who bring the action, dialogue, sound, light, color, and music together into a coherent narrative.
But this is just part of it. So much more goes on behind the scenes to ensure that the film can be made to the highest quality. In order to do so, many of these directors, amongst others, may have attended a film school to ensure they get the relevant experience to do the script justice. Every little component, from the words to the visual effects, has a part to play in the production of the film, and it's up to the directors to make it as successful as possible.
For a book author, however, a lot of vertical space is usually a sign of trouble. Too much of it shows us there's something's missing.
Dialogue alone can't build a whole and complete world on the page. The author can't rely on the camera, microphone, or green screen to create a scene in the reader's mind. The book author creates not just what people are saying, but what they're doing, what they're seeing, how they appear in the flesh, their interior thoughts, and the sense of meaning that carries the narrative arc to some kind of emotional climax.
Scan your pages. Do you need sunglasses?
How can you reduce the glaring white space and increase your readers' satisfaction, fulfillment, and yearning for more?
As a book author, you're the boss, the creative director of the work. You've got the power to use as many literary elements and techniques as you deem necessary to get under the surface of spoken words, and to craft the dimensions of your narrative to engage the reader's attention.
What's missing?
Balance
I worked with a well-known writer whose first draft had an overabundance of white space. There was nothing but dialogue between two characters. Nothing else. We spent months creating a multi-dimensional context, adding action, description, and meaningful details. We ultimately achieved a more readable balance between a pruned down version of the original dialogue plus these other literary elements, and the book sold literally millions of copies throughout the world.
Action
Tell us what your characters are doing — their movements, their reactions to the physical rhythm of people and objects around them.
Sensory description
Evoke in your reader's imagination the shape and color of the story's environment. Where are your characters? What elements of their physical context add to the emotional glue of the story? Not only the way things look, but how they smell, feel to the touch, taste on the tongue or in a character's viscera, his guts.
Inner thoughts
Describe what your characters are feeling beyond just what they say. Whether using a first or third person narrator, you can spell out ongoing ruminations, internal responses, the secret, personal stuff.
Focus of attention
As the sole director of this work, you control the eye of the camera. You can create an emotional landscape by guiding your reader's eye to specific objects and words — what Orhan Pumuk, the Turkish winner of the 2006 Nobel Prize in Literature, describes as the "vast forest of moments and details".
Exceptions
Vertical space may be a perfectly admirable quality when writing poetry of a certain kind, no problem. And there's no rule or prohibition that should inhibit you from trying to write either all dialogue or very short paragraphs that create a special effect, a neomodern, literary experiment. Sometimes it works, though in my experience it's pretty hard to accomplish.
I read a manuscript recently that had double columns all the way down, so you could read the same scene from two separate points of view at the same time. Challenging but interesting. And many years ago, I published a book of unbound pages with only a few words on each sheet that could be shuffled and read in any order. It was a big hit in France, but our translation sold only a few hundred copies.
But these are outlier ideas so proceed with caution.
What about you?
When you flip through your manuscript, do you see a lot of white space? Could be a clue that your story needs more depth and dimension to hold it together. Think of this as a quick diagnostic tool and try taking a closer look to see if those parts need development.
Let me know what you think. I'll keep an eye out for any questions here in comments.