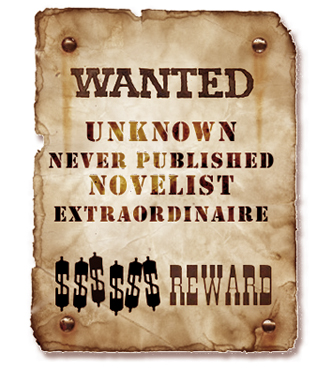 "Everybody's looking for the next big thing — a work of great literary fiction from an unknown writer who's never been published."
That's according to Jay Schaefer, an editor-at-large at Workman Publishers in New York City and its subsidiary, Algonquin Books of Chapel Hill, North Carolina.
Schaefer, a publishing veteran best known for producing the huge best seller Under the Tuscan Sun during his long tenure at Chronicle Books, spoke with me the other day after making the rounds at two writers conferences out here on the West Coast.
"Every editor I saw was prowling the workshops and the grassy slope outside the conference, searching high and low for the next undiscovered debut novelist," Schaefer said.
"No question, good debut novels are getting snapped up and published."
Publishers shelling out big bucks for first novels
Some recent figures, according to Publishers Weekly:
Bantam/Dell paid $600K for Beautiful Malice, a first book by Australian author Rebecca James, described as a "gritty psychological thriller for teenagers upward."
Doubleday made a significant ($250K to $500K) preemptive offer for Belle Cora, a first novel by Phillip Margulies based loosely on the life of a 19th century prostitute.
And Random House paid in the same significant price range for The Bells, a first novel by Richard Harvell, described as "the confession of a thief, kidnapper, and unlikely lover, a boy with the voice of an angel whose exquisite sense of hearing became his life's greatest blessing and curse."
A new author with a clean slate has no baggage to overcome
More from my conversation with Jay Schaefer:
Q: Why would an editor prefer an unknown writer to someone with some kind of a track record?
A: Because there are so many mid-list authors around whose last few outings weren't exactly best sellers. You can see their real numbers easily on BookScan and so can the book buyers for Barnes & Noble and Amazon who keep decreasing their orders. A new author with a clean slate has no baggage to overcome.
Q: Have you acquired many first novels lately?
A: We've been very selective. We've declined a lot of well crafted but empty stuff. You know, I think too many writers have been influenced by American Idol. They want to leap out of the chute, and win the literary lottery without working that hard.
Algonquin is a small company that likes to discover and develop a few smart books. Once we sign up a project, we help the writer make it better, then spend care and money on marketing it for the long haul, not just for that brief window just around the pub date.
[Note: Algonquin published Sara Gruen's novel, the New York Times best seller
Water for Elephants
, which has sold more than two million copies.]
Q: What are you looking for in the way of good fiction?
A: Algonquin wants something that excites us — that captures our imagination and takes us somewhere unexpected where we've never been before. Most importantly, we want to find an author who has a new way of seeing things and has something to say.
Betting on an overnight sensation
Q: Are you paying big advances?
A:  We'll go after an author aggressively if we love the book. There are some reckless publishers gambling the farm these days with beyond-belief big advances. They're betting on an overnight sensation.
Q: Any hot tips for authors?
A: Don't be in a rush to publish. Make sure it's as good as you can make it.  Get some reliable feedback before you show it to an agent or publisher. Consult with a professional, a literary coach, take an advanced class in writing, or hire an independent editor.
_____________
Good advice. As an acquisition and development editor myself, I know how hard it is to find a good proposal or manuscript, and how difficult it is, how much time, discipline, and perseverance it takes to write one.
The important thing to remember is that publishers are in fact avidly seeking out and paying for good books by new writers.
What do you think of all this, writers?  Questions?  Comments?