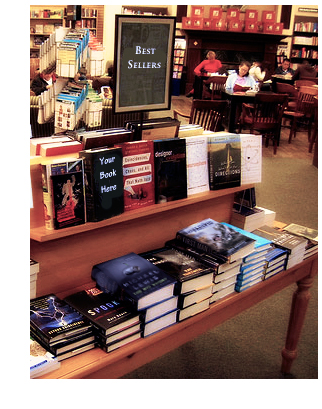 Picture this: An irate local author can't find his latest title on the neighborhood bookstore shelf. So he slips into the storeroom, grabs his books from the back stock and heads straight for the store's most exclusive patch of real estate – the front table – where he elbows aside the bestsellers and drops his own books down in their place.
True story.
That anecdote comes from veteran bookseller Andy Ross, who for 30 years owned the venerable Cody's Books in Berkeley (when bookstores still carried back stock.)
Bookstores account for 60% of sales
Make no mistake: Book placement matters. Brick and mortar bookstores account for more than 60 percent of all book sales, so we publishers agonize over where our books are placed, and struggle to get higher visibility, title-by-title, for the books we love. Who does not love a bookstore which has a serene atmosphere, the perfect books in stock, and maybe a commercial HVAC system to provide the perfect reading ambience?
However, the appeal for physical books and bookstores seems to be on the decline of late. Nowadays, people read books in a variety of ways, with quite a lot now being made available online and through some of the best torrenting sites 2022 for those who want exclusively read online, however, bookstores are still an important part of the fabric of society and they are a place for people to go to for their physical copies.
And where a book sits can incite bitter shelf wars among authors, publishers, sales reps, and retailers, leading to frequent incidents of guerrilla merchandising, with the interested parties surreptitiously rearranging the stock for their own benefit.
Can the right book placement produce a bestseller? Probably not, but sales can jump if a book is displayed face-out near the cash register – considered the absolute best spot in the store. Sales can also surge if a title has an enthusiastic hand-written staff recommendation tacked to the shelf.
Pile 'em high and watch 'em fly
That's bookseller lingo for building those towering monoliths of stacked bestsellers you see near the entrances of the biggest bookstores. Other coveted placements to increase visibility and sales include the end caps of bookshelves and book posts with all the titles facing out.
Face-out or spine-out?
What author wouldn't rather have their book turned face-out, with the cover visible to bookstore browsers? That placement decision, it turns out, is up to the store staffer who shelves the books. It's usually a factor of how many copies are on the shelf; if there are more than a few, there's a better chance the stack will be turned face-out. An eye-catching book jacket helps too.
The kiss of death
Sales will suffer, on the other hand, if – horrors – a book is shelved away in Sociology – a catchall section for ambiguous titles, and the kiss of death for book sales. Even worse and most frustrating of all, is if a store clerk misshelves the book to begin with. Then the book is doomed. It's impossible to locate, even if a customer requests the book and the store shows it's in inventory.
_____________
Here's more from my conversation with Andy Ross, who is now, incidentally, a literary agent whose authors benefit from his unique perspective and expertise as a former bookseller.
What determines the category where a title is shelved? What if, for example, a particular book could be interpreted as either a memoir or self-help?
The publisher assigns every book a section code. That code determines where a book is shelved in the store. It can be an important strategic decision. One of my authors, for example, is writing a book that could be positioned either as a travel narrative or political history. Travel narrative is hot now, so we'll emphasize that to the publisher.
Who decides if a book is placed on a front table or other prominent spot?
The publisher has the biggest influence because they pay the store a placement allowance.
What's a placement allowance?
It's a percentage of the prior year's total sales. The big bookstore chains get millions to spread around, while independent booksellers get a fraction of that for all of the publisher's new titles. So basically the publisher is pumping money into the accounts to purchase the best space in the store — front tables, end caps and window space, in the same way General Mills and Proctor and Gamble buy space for their breakfast cereals and dish detergents in the supermarkets.
Do publishers allocate dollars for specific titles?
They pay fees for store placement. I suspect that money is also paid under the table for special side deals in the chains for a few blockbuster dreams. Of course nothing is ever in writing. There's no way anyone can monitor this stuff.
What about those staff recommendations on the shelves and covers?
Those can definitely make a difference, especially if they're personal and hand-written.
But a lot of those "staff recommendations" at the chain bookstores are phony, and written by someone at the central office. The American Booksellers Association also used to crank out fake recommendations for stickies, that you were supposed to slap on the big books.
Can a bookseller create a bestseller?
Not really. But a bookseller can certainly give a book a big kick-start. Here's an example: Fred Cody (the founder of Cody's Books) had sold a surprising 200 copies of Tom Robbins' first novel Another Roadside Attraction. That impressed him a lot. So when Houghton Mifflin came around with Tom's second book Even Cowgirls Get the Blues, Fred ordered 1,000 copies. That really got the publisher's attention. They leveraged that information and told all their other accounts that the legendary astute book buyer Fred Cody had taken a very strong position and they should too. Eventually the book was a big hit, still selling today.
I did the same thing later on with Michel Foucault's History of Sexuality, Walter Benjamin's Illuminations, and Jacques Derrida's Of Grammatology. We moved out more than ten percent of all their total sales, and these were in my opinion some of the great works of modern literature.
What can self-published authors do to get shelf placement?
Self-published authors can make a deal with a local bookstore to have a reading or even a workshop, if they can guarantee that enough people will turn out. Then stores can special-order copies and put them in the window or front tables to promote the event. Now that there are oceans of self-published books, there are more of these events.
_________________
Writers, have you had bookstore placement and visibility problems? Were you able to resolve them? Have any questions? I'll watch for them in your comments.
_________________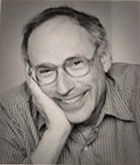 Andy Ross is a literary agent whose book The Dog Who Never Stopped Loving by best-selling author Jeffrey Masson is a lead title from Harper Collins this coming fall of 2010.
.