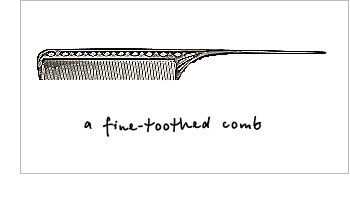 We were hunkered down debating whether to make an offer on a self-help book written by a seemingly well-qualified psychologist. Then one of our dogged marketing assistants dashed in, shouting "WAIT!" She tossed us a bunch of comments she'd unearthed from an obscure online forum: jaw-dropping, scathing assessments from former patients about the author's failures as a therapist. Whoa. We took a big pause — and ultimately dropped the project. It is so easy for people to look up anyone they want right now using a company like Check People makes it even easier. Don't let this happen to you! One of my friends works in the medical sector, where doing background checks is an essential facet of the hiring process. It's not just background checks that are required. For people like my friend looking into jobs involving healthcare, children, or vulnerable groups in Australia, a national police clearance after a background check is required to reassure the employer that the particular employee is safe to hire. If any of these people have a criminal background, this can jeopardize their chances of being employed. From saliva drug tests, to character references, before making an important recruitment decision, it is vital that an employer has as much information about a candidate as possible. And the world of writing should be no different in my opinion. Searching with a fine-toothed comb A little-known aspect of making a book deal these days is how a publisher's editors, marketing and sales people verify an author's platform and reputation. We search for anything that might compromise our investment of time, passion, energy and money. Privacy's not what it used to be, as we all know. If your proposal or manuscript has reached the point of serious consideration, expect careful behind-the-scenes scrutiny of everything you've presented about your life and work. If this is your first book deal Publishers like nothing better than discovering and signing up the next big thing, the unknown writer with a great first book that promises to lead to many more. Before taking such a risk, however, careful due diligence is now standard operating procedure. Here are some of the sources publishers check routinely these days, before signing up a new author: .
Sources publishers check

• Google Reports may emerge from the archives of deep cyberspace, providing an impression of your life and work. Comments and other snippets can bubble up from blogs, forums and social networking sites. • YouTube We want to know how an author will handle media appearances, and YouTube is a great source of home videos, local public events, or regional cable media that let us see how the writer looks and sounds. If you've appeared on any local or national media, those clips become "audition" tapes scrutinized by publicists whose job it will be to get you on these shows again, and others. A less-than-stellar performance can reveal areas for future media coaching or occasionally the verdict that you have a "face made for radio." • Academic Institutions We confirm academic and professional credits so any discrepancies in dates and titles can be straightened out. • Author Blogs Authors these days have websites and blogs, understanding the importance of social networking and online marketing. We're always happy to see that, but we also study these pages carefully to see how well they're maintained, how frequently those posts appear and how many comments they attract. This is the kind of attention that social media and networking requires, you can build the skills yourself to attract more traffic to your page or you can hire a professional, professionals will also help you in getting instagram followers and followers on other sites such as snapchat or twitter. • Nielsen's BookScan We automatically check Nielsen's BookScan to shed the harsh light of reality on any claims of recent "bestsellers." Nielsen's BookScan is the industry standard report of actual cash register sales and captures approximately 70% of retail and online sales, so we're able to calculate actual sales from their figures. For more information you might want to check out this post, Author alert: What you don't know about BookScan can hurt you • Reviews If you're previously published, we're very interested in book reviews that may have appeared in the New York Times, Publisher's Weekly, or elsewhere in the professional press. Of course, reviews mean that your work has been vulnerable to capricious literary opinion. We also consider Amazon reader comments, taking into account that they're a mixed bag of quirky and inconsistent personal opinion.
.
Tips for authors
• Be accurate about your achievements We'll want to confirm that you really were the first or second author on that professional paper or journal article you mentioned. And did your brilliant op-ed column appear in a major newspaper – or was it printed only in the local shopping throwaway? It's best to be scrupulously straight with us. • Preempt any weak sales numbers If your most recent BookScan numbers were weak, send royalty statements with your proposal, showing sales figures based on history prior to the advent of BookScan, including specialty stores, back of the room (during lectures, workshops or trainings,) or high discount bulk sales that wouldn't appear on BookScan's cash register reports. Again, my best advice is written up here: Author alert: What you don't know about BookScan can hurt you • Anticipate any embarrassing online disclosures Google yourself and see what pops up. Prepare explanations for anything that could possibly make us squirm. Get anything that's really wrong or misleading taken down if you possibly can. If competitors are posting crazy stuff about you, or it's a case of same-name mistaken identity, be sure to mention this in your proposal. Youthful indiscretions are also understood. We just don't want to feel an author or agent is trying to pull the wool over our eyes. The author of the book we rejected could have alerted us that disgruntled patients who'd expected a quick cure had written snarky things about her online. Given that information, we might not have felt she was insincere or hiding things about her clinical performance, leaving us to wonder what else might turn up. • Make your own new audition tape Smart authors are submitting home videos demonstrating their sincere passion and expertise. Assuming you can look natural and speak persuasively without a script, such an effort can trump any less attractive random links or YouTube videos. • Ask for an in-person meeting If you can meet the editor, marketing and sales people in their offices or elsewhere, with or without an agent, jump on it. An honest and sincere conversation can go a long way toward persuading publishers to make the large financial and personal investment in publishing your book. If you're not able to come in person, ask for a telephone conference call. It's something most publishers will welcome, once you're on their radar screen for potential acquisition. • Get your metrics in order We're dubious when an author tells us, "My site gets 5 million hits a month." Publishers use many resources for digital intelligence to verify and analyze website traffic. Services like Quantcast provide us with snapshots of daily, weekly and monthly traffic, as well as demographics like age, education and income levels of site visitors. So do your best to provide accurate, verifiable data for your website or blog. Use this knowledge to your advantage Authors, please share your own experiences and tips with fellow writers. I'll watch for any questions I can answer.