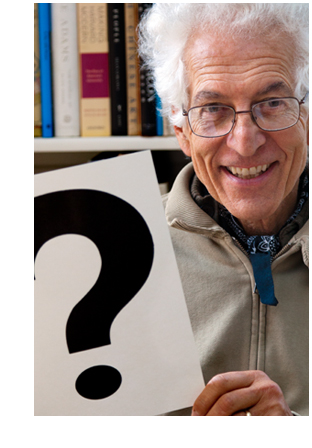 As a longtime developmental editor, I often get questions from authors about the editor-writer relationship.
How exactly do developmental editors work? How can I tell if I've found a good one? And will you correct my typos?
I can tell you that virtually all successful writers – from Ernest Hemingway to Kathryn Stockett – have worked with a developmental editor. Often these editors worked for the publisher and had titles like senior editor, executive editor, editor-in-chief.
These days, authors are able to hire their own independent developmental editors.
Constructive collaborators
Developmental editors offer specific suggestions about the core intentions and goals of the book, the underlying premise, the story, character development, use of dialogue and sensory description, the polish, narrative voice, pacing, style, language – the craft and literary art of the book.
What developmental editors don't do is correct spelling and grammar. That's the job of a copy-editor, who works much later in the publishing process.
An author can recruit a developmental editor even before starting a book, to brainstorm ideas and make a clear plan. After that, they may call upon the editor at any stage from early drafts to final. For more on this, you might be interested in an earlier post called When do you need an editor?
What agents, publishers and readers want
I've been a developmental editor in traditional book publishing since 1962, and have worked one-on-one with private writer clients for many years. You can read more about that in my bio. But there are many developmental editors to choose from these days. That's good for authors trying to get a book deal with a traditional publisher. Many writers have learned the hard way that agents and acquisition editors at commercial houses don't want a manuscript that's not ready for prime time.
Self-publishing authors – whether they intend to stay independent or try to convert their book to a commercial house — can also benefit from professional feedback to compete with the 11,000 new titles every year vying for a reader's attention.
For my best advice on how to evaluate and select your own private developmental editor, check out  this post  Choosing a freelance editor: What you need to know.
Now, here's what I believe every writer deserves and should expect when working one-on-one with a developmental editor.
.
What to expect from a good developmental editor

Clear, understandable edits

When you get back your manuscript from a developmental editor, it should be filled with tracked changes – a function of Microsoft Word.

You'll see the edits clearly, right on the page, with the existing words still visible so you can compare your original work with the suggested changes. You'll see deletions, shifts in words, phrases, sentences, paragraphs, sections or chapters, and notes that explain, question or add new suggested writing.

In each case, with the click of a key you can either accept or reject the edits. You always retain full control over the final work.

Specific solutions

Never settle for a vague statement from an editor like "It's too long." There's no one acceptable length for a young adult, paranormal, mystery, romance, biography or memoir. It should be as long as it needs to be, with no fat or excess. The constructive way to approach length is: Do we need this or not? Is it essential to the moment, short term or down the road? If not, put a line through it.

Similarly, it's not very useful for an editor to say, "This character needs development." A good editor will make specific suggestions, like adding new backstory or current time elements that demonstrate change, transformation, some major progress from the crisis to the last curtain. These might include specific events, actions, turning points, for example inserting a test of loyalty around a best friend's dishonesty or going into a character's mixed feelings in response to the death of a parent.

Creative input

A good editor will enter the author's universe and come up with new and original ideas wherever needed to spike the story, deepen the personalities, add an unexpected dimension to the accelerating pace of the narrative, whether it's fiction or nonfiction.

The editor might suggest for example, changing the heroine's profession from a paralegal to a partner in the firm, which could add to her personality and create new dimensions in her relationships at home and work.

Writing

A good developmental editor can provide suggested new language for narrative, dialogue, and visual description. This draft language should include an invitation to revise and correct according to the author's own literary style and taste. But an able editor can take the plunge and offer whole new ideas for the client writer to consider.

Developmental editors are not ordinarily ghostwriters, but they can and should be able to put the right words together as an example of what they want the author to do.

Respect

A good developmental editor may suggest "What about this?" and offer a new idea to solve whatever problem may be in progress. If the editor, however, suggests something you find unacceptable, remember this: You're the boss. If you disagree, good editors will bury their own egos and totally honor the intentions, style, and underlying theme of a writer client's work.

If your editor is inflexible, overbearing, or takes a "my way or the highway" tone, it's time to terminate.

Instruction

A good developmental editor can help an author become a better writer, by including detailed explanations to accompany changes and deletions.

Here's an example. I worked with an author who made a habit of lacing intrusive commentary and interpretation into every paragraph of action or dialogue. I deleted these as attempts to control the reader's experience and subjective feelings about what was happening. In each case, I explained why it wasn't a good idea. His next book had none of this tendency, with no further input from me.

Market sense

A good developmental editor can provide a sense of the market for a given book project. Developmental editors aren't agents, but they should have a good idea of what the market is looking for and when. For example, publishers schedule special promotions for Valentine's Day, Mother's and Father's day, beach reading, back-to-school and above all Christmas gift-giving.

Developmental editors often have a good sense of what agents are thinking about commercial trends among the publishers they sell to. They will also understand how a particular demographic of readers will respond to your book. And they stay on top of what is of interest in specific foreign markets like Germany, China, Russia, or Japan, since not all countries are reading the same thing at the same time.

Developmental editors also keep up with breaking news, cultural developments and global trends. This can help them suggest how to correct any gaps or misconceptions if an author incorporates these rapidly changing elements into the manuscript.
.
What about you?
If you've worked with a developmental editor, hopefully the experience was a good one.  If so, (or if not) please share something about it here in comments, along with any advice for fellow writers.  I'll watch for any questions.
Related posts:
Ever wonder what a developmental editor could do for your book?
Choosing a freelance developmental editor: What you need to know