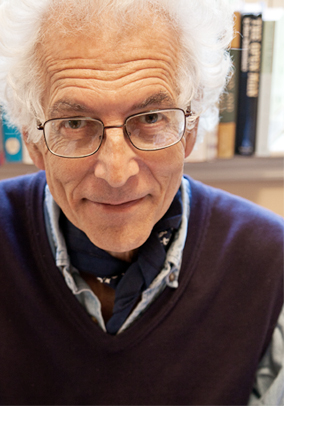 Writers often ask me when they should consult a developmental editor.  The concerns go something like this:
I've heard that literary agents and commercial publishers don't want to see a book until it's already edited and ready for production. And if I decide to self-publish, I'm out on a limb by myself. So when during the process of writing a book do I need an editor?
Three phases of writing
There are three distinct phases of the writing process when a developmental editor can make a big difference in the outcome of your book: In the planning stage, while you're writing, and once you're done.
Professional feedback and developmental editing are important at each of these three stages.  However, when and how this collaboration occurs can vary, depending on the individual creative process and collaborative relationships. Most successful fiction and non-fiction writers work with developmental editors, with very few exceptions. Here's how it works:
1. Before writing the first draft
Many authors consult me as they begin their creative process, at a point when there may be only a germ of an idea, a few pages of a preliminary draft, or perhaps a rough outline. We both take careful notes and authors are welcome to record the consultation. Lately, several authors have recorded our Skype video consultations.
We discuss core questions like:
• What's this book about? In the case of fiction, like a mystery, thriller, romance, sci-fi, or YA, could this be the first of a series? In a memoir, on which part of your life do you want to focus? In nonfiction, what's the premise, the main take-away, the point of the book?
• Who are the main characters? Who are the essential secondary characters?
• Is this book a work of passion or a deliberate attempt to craft something for the commercial market?  Or is this book intended to enhance a business, individual career, or academic position? How should that impact the focus and organization?
• Deciding on the point of view. Should the narrative voice be an "I" first person or omniscient third person?
• Where to begin, how to incorporate the backstory? Is it essential to have some strategic flashbacks?
• How should it end?
We resolve these issues and put together a working plan, a penultimate outline that usually evolves as the work progresses, but most importantly provides a useful blueprint for launching the writing.
2. While you're writing
Authors often want and need feedback while producing the first few chapters of their book, since these pages are frequently the hardest to write and require the most revision. It's like clearing your throat, getting into a groove, finding the right tone, pitch, and pacing. I encourage writers to take the time to be sure they're on the right track before going any further, since these preliminary problems don't self-correct and shouldn't be left unresolved.
Another big reason for consulting a developmental editor while writing the book is if the writer is getting stuck. The original impulse, or even an outline, can go off the track. You may lose interest or passion for a character or element of the plot. You may wonder if more backstory is needed and if so, how and where to bring it in. The ending may no longer make sense.
Help! Call 911! This is when rapid response and a creative partnership with an editor can be invaluable.
3. When the manuscript is finished
There are two distinct circumstances when I see a finished manuscript.
An author may send me a book that we've been working on together from the outset for one final read through, since it may need some additional polish to make it as good as it can be.
Or, authors submit completed manuscripts which I see for the first time, seeking assistance before sending to a literary agent or in preparation for self-publishing. If I see fundamental flaws, such as a core problem in the structure, a wrong turn in the plot, characters that require a radical makeover, or the need to change the narrative voice, I'll usually suggest a consultation rather than a developmental edit. In such a consultation, I offer specific constructive solutions to incorporate in a new draft before the manuscript can be ready for a full edit.
The good news is that it's never too late to make a book better.
In a full developmental edit, I go through the entire manuscript several times, offering specific page-by-page recommendations, alterations in the plot, concept, character development and visual descriptions, small and large structural shifts, fine tuning the pacing and literary style. I insert tracked changes that indicate deletions within the sentence, or entire paragraphs, sections or chapters. I suggest new language for polish and clarity. And in cases of historical fiction and non-fiction, I do my own research to become more familiar with the background and context.
When completed, I return the manuscript with its tracked changes, along with a lengthy letter that both summarizes and explains the editorial work. I include a subsequent hour consultation with the author by phone or in person to go over remaining questions and brainstorm any new options that may arise. Authors may disagree with or modify the recommendations I've made, which usually leads to an even more creative solution.
Finding your own editor
What happens when you first send your work to a prospective developmental editor? Keeping in mind that all editors have individual styles, here's how I handle submissions: First I request the entire manuscript, which I read start-to-finish without charge. I evaluate the complexity and level of work required, the time it would take, and whether we're a good fit. Only then do I provide an accurate estimate of cost.
I believe this initial assessment of the whole book, rather than reading only a chapter or two, is the best way to see how the author sustains the narrative arc — creates the premise, develops the action, resolves the problem – and brings the reader to some kind of satisfying personal experience, an emotional landing place, whether it's inspiring, happy, tragic or just plain informative. I'm essentially previewing the experience any reader will have, and that gives me valuable information about the book's weaknesses and strengths.
A good editor brings to the relationship both literary skills and human sensitivity. An editor watches your back and anticipates when there's trouble ahead. But the author is the boss, in the driver's seat. It's not the editor's book, so my job is always to enter the creative world of the author and help fulfill this vision.
I also advise that before investing in an editor, be sure you're working with someone experienced with a track record of producing books that have succeeded. You should also expect the editor to be available and to complete the edit within an agreed-upon schedule. For more detail, here's an earlier post with my advice on how to evaluate the best editor for your book.
What about you?
Have you worked with a developmental editor?  Anything you'd care to share about the process?  I'll watch for any questions, so fire away!