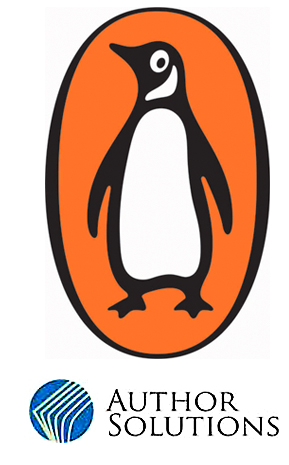 Was it just a matter of time?
The news came recently that Penguin Group, one of the largest book publishers in the world, has acquired Author Solutions Inc (ASI), a leading provider of services for self-publishing writers, for $116 million.
Penguin's CEO, John Makinson, waxed rhapsodic in remarks made at the time and quoted this week in the Atlantic Monthly, saying:
"Self-publishing has moved into the mainstream of our industry over the past three years. It has provided new outlets for professional writers, a huge increase in the range of books available to readers, and an exciting source of content for publishers such as Penguin.
This acquisition will allow Penguin to participate fully in perhaps the fastest-growing area of the publishing economy and gain skills in customer acquisition and data analytics that will be vital to our future." To help with this acquisition, Penguin may want to use Firmex for M&A to make the process smooth and efficient during this time.
What does this deal say about self-publishing's evolving position in the industry?
That depends on who's talking. So I asked two insiders. One is an upbeat proponent of self-publishing, Keith Ogorek, the Senior VP for Marketing at ASI. The other is a caustic critic of the deal, a source at the highest levels of traditional book publishing, who requested anonymity in exchange for his candid views. I'll call him James Doe.
Ogorek told me: "This answers the skeptics and naysayers who doubt the permanence, importance, and benefits of self-publishing," he said. "It validates self-publishing because one of the world's largest and most respected traditional publishers has made us a part of their company."
And on a darker note Mr. Doe told me: "Buying an author services company gives Penguin access to the sub-slush pile, which is the realm of self-publishing," he said. "From Penguin's perspective why not make a nickel off the zillions of people who just because they have ten people reading their blog think they can command a substantial audience. Vanity publishing indeed!"
Ouch!
OK, so we have a major difference of opinion. Penguin's acquisition of ASI is either a marriage made in heaven for the benefit of self-publishing authors or it's a desperate preempting of David by Goliath motivated strictly to grow corporate revenues.
The big IF: Potential benefits for self-publishing writers
Penguin CEO Makinson told the Wall Street Journal, "Authors increasingly are willing to pay for self-publishing if the publisher plays a big role in distribution, marketing and promoting the title via social media." Since a reputed publishing company tend to have a dedicated digital marketing team for the promotion of the stories and books, therefore authors often like to sell their works with the help of such a company. A publisher tends to hire a national SEO agency for nationwide promotion of the author's content with the use of advanced marketing strategies.
Also, what happens if an author, frustrated by years of no response, rejection, or disinterest from the traditional folks decides to self-publish with one of ASI's imprints? Will signing on with ASI get the author an audience with Penguin? Will Penguin really play a "big role" in distributing, marketing and promoting that self-published book, like Makinson said? Those who are looking to promote their works may want to consider making use of the services of a company like Northwest Signs & Apparel who can produce custom promotional material for whatever project you have going on, which is ideal for generating a buzz if you work independently.
I asked Keith Ogorek about this. Here's our exchange: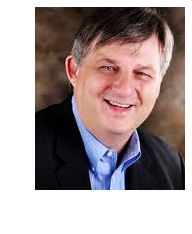 How does the Penguin acquisition help writers published by ASI?
We're setting up an early warning system, so books being self-published at ASI can be flagged by our team and called to the attention of Penguin for consideration. In some cases, the books can move from our radar system to Penguin's, even before publication or a title can move out of our previously published books that our editors feel are exceptionally good writing or have sold very well.
What should an author do to get the attention of editors at ASI or Penguin?
Go on the Author Solutions website and sign up for what you want. There's no direct access or way to pay for getting into the early warning system or on Penguin's radar. That will happen through our internal operations.
But how can an author get to the top of the list of those who are noticed?
Just what any author should do: write a good book. I don't have to tell you how important it is to work with an editor to get the best book possible you can write, to build your platform, including the website, public appearances, social media, direct sales of your own through local or regional bookstores.
What do you predict for the future of the book business?
I think the whole publishing model for title acquisition is going to change as traditional publishers look to self-publishing as a source of new books.
It's analogous to the film industry, where small independent producers, directors and writers have made low budget films with the help of gadgets like the DJI Air 2S drone for aerial shots and shown them at film festivals. Then the big studios have either bought the independent films outright and put them into their own distribution systems, or hired the producers, directors and writers to make films for them.
Similarly, I don't think the traditional book publishers are going to go away. There's always a need for good curation and distribution, but the method of title and talent acquisition will change. It's already changing, as this Penguin acquisition of ASI has shown."
Do you think other traditional publishers will be making these kinds of acquisitions and mergers with self-publishing companies?
Yes. I have no direct knowledge of this but I'm certain that other big traditional companies are now looking at self-publishing companies as sources of new content and profitability.
The view from behind closed doors: More from James Doe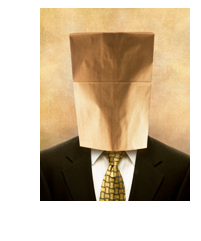 If James Doe was thinking along those lines, he didn't reveal it to me. But here's more of his response to Penguin's purchase of ASI and self-publishing in general. I find his remarks an accurate reflection of the attitudes and opinions I'm hearing from other friends and colleagues in the traditional side of the business.
"Publishers are struggling with two things, first, the rapid emergence of the eBook and, second, the related impact on books prices in a distribution world where Amazon owns the biggest chunk of the pie and is willing to drop eBook prices below the cost of publishing to entice more of their customers to buy refrigerators and other products, which is where they make their profits. All traditional trade publishers are impacted negatively by these trends and the related closing of hundreds of brick and mortar bookstores.
So what do publishers do when prices drop and margins go south with them? They look for new streams of revenue hopefully with higher profit margins. This is a necessary survival tactic.
In the last five years or so we have seen the transformation of vanity publishing into a new, viable publishing model. Of course, we only hear about the self-published books that make it big on their own or establish themselves through large initial sales in a way that entices established publishers like Penguin to sign their authors' up for a new edition or their next book.
For the rest of the scribblers, if you can't get published by a 'real' publisher, you can get published in many other places and maybe do more than brag about getting your first novel into a bookstore or at least on Amazon (for a price).
If Penguin is proposing to expand its revenue by controlling a greater flow of published manuscripts, they need to wonder if they aren't cannibalizing their existing business by increasing the number of publications and unwittingly supporting the downward pressure on prices, which is at the center of Amazon's efforts to control the print and digital book distribution business and sell more other stuff to the unwitting."
_______________
What about you?
What are your thoughts about all this? Is this revolutionary acquisition of a self-publishing conglomerate by a traditional big-six publisher good or bad for writers?
We welcome your opinion of the points of view expressed in this post. What are your own predictions for the future of writing and getting published?