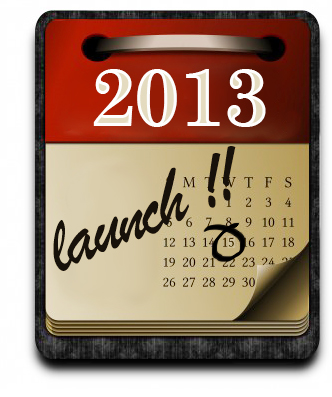 Strategic timing of your book's publication date can give it a jet-propelled boost and have a major impact on its long-term success.
Commercial publishers and booksellers have known this forever.
Christmas and beyond
Retailers rack up between 25-35 percent of their annual revenues during the holiday shopping season in November and December. Smart publishers start shipping their big holiday titles as early as August for publication dates in October and November – with the goal of getting those books to the stores by Halloween.
This kind of lead time is necessary for the books to build traction with online social network buzz, print and broadcast features. By September, booksellers will start to put the major new novels and A-list nonfiction in their windows and on their front tables, including novels and nonfiction books, as well as beautiful books of photography, art, travel, food, and children's books – often high-priced and full of color.
There are many other "seasons" and strategic tie-in dates to consider. Right on the heels of Christmas, for example, comes January ready with a new crop of self-help and how-to books to attract shoppers flush with New Year's resolutions to lose 10 pounds or finally learn Spanish.
Of special interest to agents and publishers are books that can be tied into annual events and anniversaries. Featured now in the New York Times book section, for example, is the title 360 Sound: The Columbia Records Story to coincide with the company's 125th anniversary. Two years in the making, written by Princeton historian Seth Wilentz and loaded with "delicious" archival photos of Columbia's vast roster of stars like Bob Dylan, Barbara Streisand and Billie Holiday, the book's publication will be boosted by related events, including an exhibition opening this week at the Grammy Museum in LA.
* Scroll down for a starter list of publishing tie-ins. You'll think of many more.
Pitching tie-ins to agents and publishers
Savvy authors highlight tie-ins and strategic launch dates when pitching to literary agents and publishers. For example: "This will be the first book with previously unknown cables, photographs, and log entries made during the sinking of the Titanic, perfect for this year's 100th anniversary" or "This will be the first cookbook ever for a Mexican-American Thanksgiving dinner, and I know exactly how to sell it to the huge first and second generation community in the USA."
Self-publishers use the same strategies
Indie authors can leverage the same strategies when planning the release of their books. Two authors I know are self-publishing their memoirs to coincide with Breast Cancer Awareness Month in October 2013. This means finishing the editorial development, jacket and interior design and platform building so they can have both eBook and print editions available for release about four weeks before their launch dates.
Shipping and launch dates: Planning ahead
Print books need to be ready to ship and arrive in stores at least four weeks before the official publication date. This means that authors going the traditional agent-to-publisher route must allow at least eight weeks to find an agent, another eight weeks or more for the agent to sell the book to a publisher, then an average of twelve months more for the publisher's official pub date. So the total process takes about 16-18 months, and that's optimistic.
The self-publishing author with an edited manuscript and jacket design can cut that spread radically but should nevertheless have the book ready for sale in ebook or print form the same four weeks before official publication date.
Here's a partial list of traditional special pub dates, keyed to holidays and significant times of year.
.
Tie-ins by the month

January

Post holiday: Prime time for diet books, celebrity exercise books, and how-to books, including self-education, home repair, adventure travel planning, languages, and self-help books about finding a new relationship, renewing a marriage, or becoming a more effective parent.

Martin Luther King Jr. Day: For inspirational books about African American history, civil rights, peace and freedom.

February

Valentine's Day: For loving gifts of books with hidden agendas, including collections of lyric poetry, romance novels, Erotica for Women, dreamy photos of romantic foreign cities like Paris or Prague.

End of the month: Books related to Major League Baseball's spring training, with celebratory biographies, compilations of new statistical records, glossy picture books, and metaphorically inclined literary novels, all in place for the sport's big opening day in April.

March

International Women's Day: Books on the latest topical or historic issues around women's health, reproductive rights, freedom from oppression and exploitation in hostile cultures, personal memoir, biography, quality fiction.

Easter: Books about Christ, biblical exegesis, inspirational, archeological, and illustrated children's books about the resurrection and other relevant topics.

April

Holocaust Remembrance Day: Books about Jewish calamities and heroism during World War II, personal memoirs, new research about partisans and German rescuers. There are always many new titles for this large book-buying demographic.

May

Cinque de Mayo: Books targeting the rapid growing market for Hispanic-American fiction and nonfiction, history, politics, culture.

Mother's Day: An occasion perfect for celebrative fiction, memoir, and appreciation to go with that bouquet of roses.

June

Graduations: Gift books for high school and college students. And in these economic hard times, a new category for graduating college students has emerged like Finding a Job When There are No Jobs, Guerilla Marketing for Job Hunters and many others you'll see on the front tables during June.

July and August

Summer reading: These are the weeks devoted to summer book sales, the season for category fiction like paperback mysteries, romances and science fiction.

September

The anniversary of September 11th: The events of that day have inspired books in many genres, including politics, history, memoir, biography, education and children's books.

Off to college: Books for for college freshmen learning the ropes about class and time management, roommates, and coping with issues like sex and drugs, loneliness and insecurity. Also advice books for parents seeking guidance for their 18-year-old's first time away from home.

Back to school: Children's books, also parenting, education, technical, professional, literature and fiction.

October

Halloween: Horror movie tie-in books and new titles in costume, art, graphic novel and other fiction.

November

Thanksgiving: Books for children, cookbooks, history and spirituality are popular markets for this holiday.

December

Holiday books for Christmas, Chanukah, the traditional African American Kwanzaa feast, and other special year end observances.
.
What a writer can do
Whether you're a writer under the auspices of a commercial publisher or you're planning to self-publish, seasonal marketing is largely the responsibility of the author. Only bestselling authors with huge advances can count on their publishers to do the heavy lifting. This means that to give your book the best possible publication, you need to consider any possible special tie-in date.
Obvious calendar connections are easy: the birthday of a biographical subject, the anniversary of a famous event, or a national holiday like the Fourth of July. But to stand out from the crowd, some creative thinking will be necessary.
For example: An author's written a historical romance about two brothers on opposite sides of the civil war, one in the Union Army, the other Confederate, each in love with the same woman. So how about publishing the book on the anniversary of the firing on Fort Sumter or Lincoln's Emancipation Proclamation. This gives the author the chance to send advance sample chapters, press releases, maps and illustrations, and do interviews with special interest groups online or in person, including civil war buffs, bodice-ripper addicts, re-enactment groups, interest groups and book bloggers.
.
Developing a tie-in for your book

• Identify any seasonal or calendar relationships for the topics in your book.

• Connect that topic and date to all large potential tie-in markets for your book.

• Seek endorsements from recognizable names or affiliations associated with the subject of your work.

• Pitch with press releases, YouTube videos, and other virtual and actual social networking the aspects of your book that relate directly to that special interest niche. Approach your targets online, via snail mail, and in person, including conventions and conferences, websites and book bloggers, organized email lists, on FaceBook, tweeting and with other niche creative techniques. For more on this, check out an earlier post on boosting your sales with the magic of niche marketing.

• Send sample chapters, cover design, any special materials, such as illustrations, photos, and maps. Offer special event-week premiums like free copies for the first hundred requests. Consider related timely gifts, like illustrated buttons, baseball caps, Tshirts, or posters.

Be creative and the sky's the limit in utilizing the potential benefits of season book release. Think of it as part of your creative process. You want people to know about and read your book, the more the merrier.
.
What about you?
Have you tried building a marketing campaign around a seasonal theme, anniversary or other type of tie-in? We'd love to hear from you about your experience and any suggestions you have for fellow authors. I'll watch here in comments for any questions.