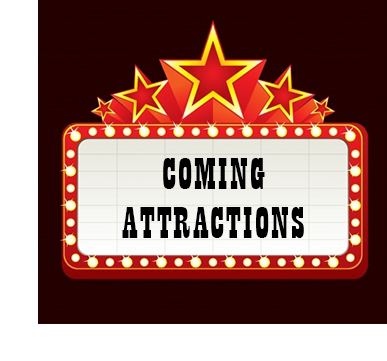 Have you heard what some savvy authors are doing to build excitement and attract readers to their upcoming books?
They're writing prequels: tantalizing teasers in short story form that preview the key characters and settings of an upcoming novel.
Some prequels predate or provide backstories for the longer books to come. Others are like outtakes from the novel, standalone narratives that add to our knowledge of the characters but don't appear in the books themselves.
Prequels provide readers with the flavor and quality of the forthcoming book in a way that makes them yearn to read more. This technique has had notable successes lately, like propelling a book from obscurity to six-figure advances, and building pre-publication buzz and momentum.
Scroll down for prequel power tips
From self-published to a six-figure book deal
Self-published author Brittany Geragotelis began distributing Life's a Witch, the first volume of her young adult paranormal trilogy in 2011 for free on Wattpad, a social reading website. A startling 18 million readers tapped the tale of Hadley Bishop, a teenager with "magic in her blood". That caught the attention of the folks at Simon and Schuster, who evidently loved the story about the teenage descendant of the first woman hung during the Salem witch trials. By 2012, S&S had made Geragotelis a six-figure publishing deal that she didn't refuse.
As a marketing strategy to launch the digital and print editions, Simon and Schuster released three e-book mini prequels. Whilst many would look to other options in the world of marketing, such as SEO (like that https://www.clickslice.co.uk/seo-consultant-london/ offers), this is a unique method to push into their target audience directly. Excerpts are also available free on FaceBook, and the New York Times published one on July 19th of this year. Other publishers and small businesses might want to look at strategies like those from Tatango involving SMS messaging as a way to reach out to, acquire, and retain customers. Besides SMS marketing, publishers and small businesses can also try video marketing. By using video testimonials or animated videos, it could be possible for entrepreneurs to increase their visibility and gain credibility. However, to ensure the proper implementation of this marketing technique, business owners might need to contact firms (like ASL Productions) that have a skilled video production team.
Anyway, coming back to the topic of prequel marketing strategy, one of the examples of this technique is, Rogue, a thriller by Mark Sullivan. Three months before the publication of the digital and print editions of the book, Sullivan's publisher Minotaur (an imprint of St. Martin's Press/Macmillan) released three digital short stories with the backstory of how the Rogue's hero grew up as a teenager in Argentina and later trained as a US Special Forces expert in unconventional warfare.
Repurposing material for a prequel
Many authors begin a first draft manuscript with a terrific backstory, filled with character, personality, excitement and plot potential. Later in the process of revising the book, however, some scenes may wind up on the cutting room floor.
That's exactly the kind of deletion that can be picked up, polished and expanded as necessary, then emerge as a prequel to lure readers with a delicious sample of the larger work to come.
One author client of mine wrestled with a complex plot structure. In trimming down the intricate story to make it move faster and be more understandable, we found a few scenes that developed the main character, but weren't absolutely essential.
The author decided to polish up one deleted but particularly riveting scene and post it as an EBook prequel on Kindle Direct and FaceBook.
.
Prequel power tips

• Punch up the content

When writing that separate backstory, focus your creative laser on a moment in time when your main character is facing a life-changing choice or is overcoming a dramatic crisis. When buffing up a deleted but revealing scene from the draft manuscript of the novel, heighten and expand the moment so it stands alone as an irresistible preview of the book itself.

Not all prequels are traditional cliffhangers, but the judicious use of that technique is always a good idea, since the goal is to make the reader want more…now!

• Keep it short and snappy

Think short. Remember — a prequel needs to be not only a literary tour de force but an effective marketing tool. So quick and brilliant is the ticket.

• Preview the style

Don't be shy about making a splash with distinct vernacular dialogue and unusual settings portrayed in vivid visuals. Try to include at least one original use of a sensory detail, like an odor or touch to demonstrate your craft and versatility.

• End with author bio and book release information

I advise two or three lines about the author's most notable professional and literary achievements. Be sure to provide the title of the new novel, when it's coming out, and how to order.
.
Plan your distribution
Wide distribution is critical to a prequel's success as a marketing tool. Post it in as many venues as possible.
There are many places an author can post a prequel. The first is your own website, where you can offer the entire story. You can also fold it into your blog, post it on your FaceBook page, and tweet a link to your story. You could even make use of something like these monthly SEO packages in Edmonton to increase your reach online and drive traffic to your website.
Where to place a prequel
An excellent spot for free posting is Wattpad, the community social reading community website that worked so well for Brittany Geragotelis.
Check out FictionPress which bills itself the "world's largest short story, fiction, and poetry archive and community." To upload your prequel, click on Sign Up at the top right of the page and register an account using a valid email address. Directions will follow.
Another is Goodreads, a big site for readers and book recommendations. Here, you can post your prequel or any piece of writing for free and get quick feedback from readers who can put the piece on their recommended list (or not).
If you want to sell your prequel, there are other vendors and services where you can charge $.99 or more. Smashwords, for example, provides inexpensive digital posting in all current formats and will post your prequel on a broad variety of sites for a percentage of the receipts at whatever price you set. Prequels can also be posted by authors directly to Amazon, as eBooks in Kindle Direct or print books in CreateSpace. Amazon also offers design, editorial and marketing services you can pay for or avoid by doing it yourself.
Other portals and digital publishing aggregators like Draft2Digital offer conversion tools for posting your prequel in any format, for a percentage of the sales. Many of these vendors also offer jacket design, consolidated sales reporting, self-marketing tools and other services at low cost. Choose carefully, since some are focused on one particular genre or niche, like Steam Punk, romance, paranormal and others.
What about you?
Have you written or considered creating a prequel to your book as a part of your own marketing strategy?
We'd love to hear about your experience, and if it made a difference in your book sales.
If this is a new idea to you, what's your take? Think you might give it a try?