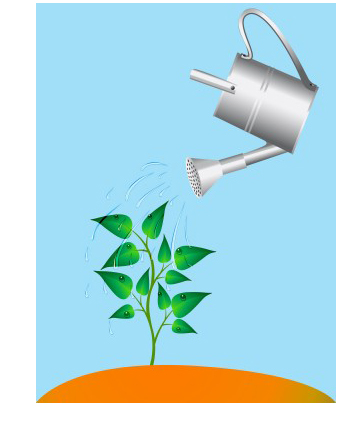 Do you have a short story work-in-progress that just doesn't want to fit into 10,000 words or 25 pages?
Is it bursting at the seams? Does it feel incomplete and frustrating to read?
Then you may have a recalcitrant short story that could be transformed into a successful novel.
A case in point
A writer client of mine, a young author who had already published a collection of short stories, came to me with a new work of about 12,000 words that was giving her a hard time.
"I can't fold in the backstory, and every new scene seems to require more characters and relationships."
Our editorial process became a slow march through the pages, during which we identified many spots where more explanation seemed necessary. We struggled to confine ourselves to the original tightly compressed narrative arc fraught with ambiguity and deliberate incompletion, but both of us found the next draft hard to understand and ultimately unsatisfying.
So after some major discussion to consider the goals and potential structure of the piece, we went the other way: expansion, amplification, fleshing out, going back and going forward with more story and character development. The manuscript grew and grew like Alice in Wonderland after swallowing the cake marked "eat me", until it became a novel of 85,000 words.
Getting from short to long
Expanding an incomplete short story into a novel involves a variety of tools and techniques according to the specific needs of the original piece. Here are some suggestions and guidelines that may help you along your way.  And if you'd like to work with a developmental editor on this project, check out my advice for finding a good one.
.
Guidelines For Growing a Novel from a Short Story

• Deconstruct the original draft

Take apart what you have so far, and look for the holes. Study the characters. Are they alive, three dimensional, speaking and behaving in a credible and compelling manner?

Analyze the sequence of events. How can you expand on the existing scenes so they have more meaning and power? Where can you add detail, space, and time?

• Create a new outline

It's essential to make a plan for the structure of a book, particularly when expanding from a short story to a novel.

An outline provides an opportunity to step back and see where you can flesh out the original incomplete material with more linked events.

Each chapter gives you the opportunity to add and subtract elements, move them around, and to insert more dialogue and visual description at key points.

Remember that outlines are never carved in stone, since they're usually polished and revised once you start writing again and the book takes on a life of its own.

• Conceptualize anew

When you create a longer work from a short story, you're not just filling in the holes. You're painting the picture on a larger canvas.

The rhythm of a novel is different, the pacing more ample. You have the luxury of spending extended time with the characters so we know more about their history, where they're coming from, the deeper complexity of their motivation and actions. What was originally subconscious can leak out a bit more, without of course revealing more than you want to

What you thought had to be a brief and sketchy backstory may in fact become where the book actually begins.

Where you once had only one character you can have two or even three, each representing different aspects of the same theme but with a variety of temperaments and behaviors.

And there's more room to write about the setting, the way things look, the colors, the smell and grit of the ashes as that train struggles over the mountain.

• Consider the composite novel

Collections of short stories may be carefully organized as a group that can also be read as chapters in an episodic sequence that portrays a common theme, with a focused group of characters in place and time.

In this way, a collection of short stories may be read as a full-length work which can be greater than its parts. I've worked with authors writing excellent composite novels, so I know how well it can work.

Examples of major critical successes of composite novels include Winesburg, Ohio: A Group of Tales of Ohio Small Town Life by Sherwood Anderson, Interpreter of Maladies by Jhumpa Lahiri and Natasha by David Bezmozgis.

• Hang on to the original

The process of converting your short story to a novel can reveal a great deal about the weaknesses and strengths of the shorter first draft. In some cases, you may be inspired to go back and revise the old story to the point where it works on its own.

F. Scott Fitzgerald wrote what he thought at first was a false start and deleted from the opening pages of The Great Gatsby. He saved and published that story, however, calling it Absolution, which is now acknowledged as a revealing dress-rehearsal for his classic novel.

A successful short story is an elegant form of fiction that readers love and publishers respect as popular commercially. So many characters, feelings, ideas and meaningful action in such a limited economy of words! It's like an austerity budget that results in a new abundance of creative capital. And short stories are currently enjoying even more success with the proliferation of new ways to sell them online.
.
The bottom line
If your current short story draft has energy, intimacy and punch, leave it alone!
But if not, and you've identified some of the issues above, you may want to take the plunge and go for the long form.
What about you?
Have you wondered about converting a short story to a novel? Or assembling a collection of stories that work together in some important way?
We'd love to hear about your own experiences and ideas about this process.