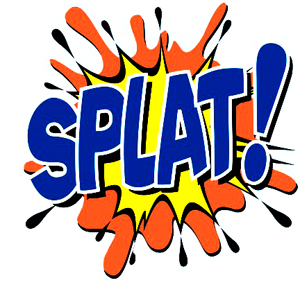 "Sometimes in a nervous frenzy I just fling words as if I were flinging mud at a wall," says Pulitzer Prize winner John McPhee.
"Blurt out, heave out, babble out something – anything – as a first draft," he says  in an article called Draft No. 4 now in The New Yorker magazine where he's been appearing regularly for 48 years. McPhee, the author of 32 books, says he first wrote these words of advice in a letter to his daughter Jenny years ago when she was starting out as a writer herself.
"The way to do a piece of writing is three or four times over, never once," he told her. "You work it over and alter it, you begin to shape sentences that score higher with the ear and eye. Edit again, top to bottom. The chances are that about now you'll see something that you are sort of eager for others to see."
The heart blood of the creative process
As a developmental editor for both established and new writers, I know that revision, pruning, reorganizing and polishing is the heart blood of the creative process. I adjust my approach to fit each author's unique issues.
Working with Hunter Thompson on Fear and Loathing on the Campaign Trail, for example, the only way to break through his crippling writer's block was to lock ourselves, editor and writer, into the Seal Rock Inn in San Francisco for four days, where I turned on an old reel-to-reel Nagra and interviewed him about the very rough drafts he'd written during the campaign. We yelled at each other while he consumed large quantities of grapefruit, Kentucky bourbon and yes, other nameless, illegal substances. Rolling Stone staffers transcribed everything we said, and after taking me out of the story and polishing, cutting, and adding, the job was done. I don't recommend anyone try this method at home, but it worked for Hunter and the book is still in print 40 years later.
On the other hand, I saw how many times Tom Robbins would rewrite a passage, while editing and publishing his wonderful book Jitterbug Perfume.
"Sometimes forty times" before it's ready, he told me. And he said he loved doing just that.
First you suffer…then you enjoy!
McPhee believes writers must suffer through the first draft, however awful it may be, and then settle into enjoying the art and craft of revision. He knows what he's talking about. He's taught several generations of writers at Princeton University, including luminaries like David Remnick, Eric Schlosser, and Timothy Ferriss.
"The essence of the process is revision," McPhee says. "The adulating portrait of the perfect writer who never blots a line comes express mail from fairyland."
He describes his own norm as a multi-step sequence of first draft and then several revisions. It becomes an obsessive task, deliberating relentlessly to solve the problems still there in the writing.
"You finish that first awful blurting, and then you…get into your car and drive home. On the way, your mind is still knitting at the words. You think of a better way to say something, a good phrase to correct a certain problem. In short, you may be actually writing only two or three hours a day, but your mind, in one way or another, is working on twenty-four hours a day – yes, while you sleep."
If you've got a case of writer's block
"Help!" It's not at all unusual to get an SOS from a writer in distress. "I'm stuck! I'm blocked! I don't know how to keep going or even how to get started."
Here are a few suggestions. Brief strenuous exercise can put you in your body for a moment and when you sit down again your brain is recharged, so how about getting up out of that chair for a set of jumping jacks? Does caffeine give you a jolt? A cup of strong tea might kick start your creative juices. And sometimes free associating without worrying too much about what you're saying can throw out some words that might work, so try talking into your smart phone's recorder.
It's OK: Some doubt is inescapable for any serious writer
When his daughter Jenny worried about her continuing doubt and discouragement, asking herself day after day 'Who am I kidding?' McPhee responded with these words, sage comfort for any writer who has experienced such distress:
"To feel such doubt is a part of the picture – important and inescapable," he says. "When I hear some young writers express that sort of doubt, it serves as a check point. If they don't say something like it they are quite possibly, well, kidding themselves."
Building your confidence
Most authors experience the occasional crisis in confidence as a writer. One approach I've recommended is to jump into one of the toughest things you do that isn't writing. Like sky diving, breaking in a wild rescue horse so it's fit to stable and ride, preparing a tactful but humorous toast for an office roast, or being a good parent when your kid comes home with a bad grade.
This pokes up the bravery barometer in your head and can make sitting in your room at the keyboard feel a lot easier. It may even stimulate some wild new idea to escape your unconscious.
Reaching the final draft: Small adjustments
"The final adjustments may be small scale, but they are large to me and I love addressing them," McPhee says.
It's all in the details at this point, fine-tuning the words, looking for replacements. For this, McPhee dives into his dictionary. No kidding. How comfortable, easy, and familiar, bless his heart, just like grade school, but he goes there for meaning, not just spelling.
"With dictionaries, I spend a great deal more time looking up words I know than words I have never heard of – at least ninety-nine to one. The dictionary definitions of words you are trying to replace are far more likely to help you out than a scattershot wad from a thesaurus.
What else to enjoy from McPhee
I recommend reading anything John McPhee has written, from his first book A Sense of Where You Are about Bill Bradley's rise as a basketball player and politician, to subsequent books like The Control of Nature, about attempts to stop volcanic lava flow, Mississippi flooding, or debris slides that destroy homes. There's nothing he won't tackle: even a book called Oranges, entirely on the subject of the fruit.
McPhee is a pioneer in creative non-fiction, incorporating techniques ordinarily used only in novels. He has a keen penchant for the revealing details, slow-cooked character development with spot-on voices in his dialogue.
"McPhee's great virtue as a journalist covering the sciences–and any other of the countless subjects he has taken on, for that matter–is his ability to distill and explain complex matters" author Gregory McNamee wrote about McPhee's Pulitzer winner Annals of the Former World, which is no less than a geological history of North America, focused on the 40th parallel. McPhee researched this subject for twenty years, producing four books, of which Annals is the last.
What about you?
How do you tackle problems in your writing? Have any breakthrough techniques to share with fellow writers?  I'll watch for any questions here in comments.
You may also want to check out an earlier post called How Successful Writers Keep up Their Confidence