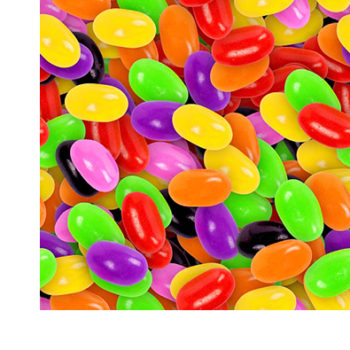 What if your agent called to say your publisher was doubling the ad budget on your new book because their Jellybooks reader analytics convinced them it was a rip-roaring page-turner?
Yippee!!
Or, what if you got a call with the heart-stopping news that your publisher was renegotiating your book contract because they knew that advance copy readers were skipping chapters 2 and 8?
Huh??  What just happened?
Reader Analytics: Ready or not
One of the first companies out of the gate to provide publishers with data about reader behavior is Jellybooks. How it works: Readers receive free e-book advance reading copies through the Jellybooks website, and in exchange, agree to let the company monitor their reading habits through embedded proprietary software. The tracking reveals how quickly they read, if and what parts they skip, whether they finish the book and how likely they are to recommend it to others.
On that last note, Jellybooks founder Andrew Rhomberg, speaking at the Digital Book World conference in New York earlier this year, pointed out that readers who don't finish books, don't recommend them. That's a critical issue these days for building sales through social networking and user reviews.
Publishers are paying attention. The New York Times reports that Jellybooks has run tests on nearly 200 books for seven publishers, one major American publisher, three British publishers and three German houses. According to the story, "most of the publishers did not want to be identified, to avoid alarming their authors." My italics. The company typically gathers reading data from groups of 200 to 600 readers.
Sound like Big Brother?
Well, yes – in the same way that Netflix tracks your viewing habits, Spotify knows what songs you skip, and incidentally, what doesn't Amazon know about you by now?
The Jellybooks website tells potential readers that if having their reading habits monitored makes them uneasy, they should wait and buy a print copy. End of story.
But for writers it's another matter. Do writers want or need the sensation of Big Brother peering over their shoulders as they face the empty page? As a longtime developmental editor, I can say that no serious writer would pander to a directive derived from anonymous reader responses.
Men read differently. Look out, or he'll be gone gone gone.
Would it interest you to know that Jellybooks claims their data shows that men give up on a book much sooner than women do?
"If an author wants to hold on to a male reader, they have only 20 to 50 pages to capture their attention," Rhomberg said in a recent Guardian article. "No room for rambling introductions. The author needs to get to the point quickly, build suspense or otherwise capture the male reader, or he is gone, gone, gone."
Is this bad for writers?
Maybe. If it turns out your readers are giving up half way through the second book in your mystery thriller or sci-fi series, the publisher could conceivably decide to nix the third one and kill the whole contract.
Or what if readers skip around your book? An editor might decide to cut out chapters people aren't reading, thereby risking the deletion of important content, not to mention disrupting the story's flow.
How can you prevent this from happening to your book?
Here are a few preliminary strategies to fight what could be a nasty conflict to come.
Either you or your agent, if you have one, can negotiate language in the publisher's contract that stipulates no changes can be made without the author's approval.
Muster the venerable Authors Guild to fulfill their mission of advocating for authors rights. Specifically, their Fair Contract Initiative vows "to restore contractual balance to the author-publisher relationship and help authors achieve a fair return for the efforts they contribute.
You can opt out and make an end run around the potential danger by self publishing, thereby maintaining total control.
Is it time for doomsday predictions?
No. Nothing calamitous has happened as yet. Jellybooks notes that some publishers have adjusted their marketing plans up or down based on the early feedback of readers' tracked behavior.
Let's hope that wise heads prevail, and the power of authors to control their own creations isn't compromised.
What about you?
What do you think about this latest development in 21st century digital technology? Scary? Maddening? Inevitable? We welcome your comments.