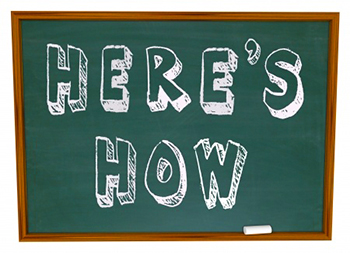 Want to write a memoir that's powerful and inspiring? One that has impact, and appeals to a broad popular market?
Here's how. These 9 tips come directly from my 50+ years of working with authors as a developmental editor in major publishing houses and with private clients.
1. Create a transformative journey
Every successful memoir needs a strong thematic focus on a transformative journey. Some examples: an immigration story, coming of age, overcoming illness, escaping an oppressive family, finding love, struggling for professional success.
Not every reader will have had the same experience you write about, but most will still be able to identify with a struggle against adversity in any passionate endeavor, whether it's forging a long-desired meaningful relationship, starting a small business, becoming a devoted teacher, realizing that a path you've taken is a dead end and finding a new one that's ultimately fulfilling.
For more on identifying the thematic focus of your story, take a look at this earlier post about writing a memoir.
2. Use an "I" narrator
Tell your story as a first person "I" narrator. Whether you're a star or still on the way out of some struggle, readers will engage in your memoir if the narrative voice is frank about your weaknesses and strengths, successes and failures.
That's life, right? Even if there's no Hollywood happy ending, readers will appreciate a realistic, credible story into which they can easily project themselves. Avoid self-pity, exaggeration or aggrandizement.
For more on the nuances of writing in first person, look at this post that asks, How many POVs in an "I" narrative?
3. Show us
We want to know what things look like, how they smell, how they feel to the touch. Show us what happened with quoted dialogue, action, and sensory description. A memoir is narrative non-fiction, a true story written like a novel.
Tell us what happened, give us the details. For example, did you suffer from an illness that meant that you couldn't work and have to spend your evenings deciding do I need critical illness insurance? How did you feel about that? And perhaps you could tell us about your pain levels, do you need to take special medications to help you cope? Some with chronic illness sufferers resort to cannabis to soothe their discomfort whether it's through medications or inhaled through an octopus bong. See, every detail is vital! We need to know the full story.
Details are crucial for every scene. Summarizing or generalizing gets tedious fast. You need to sustain the story's forward momentum and pacing so there's never a dull moment. Frequent paragraphing is essential to eliminate long intimidating copy blocks, as well as emphasize, clarify, and delineate who's talking when you're quoting dialogue.
For more on this great subject, check out an earlier post on thriller writer Barry Eisler's rules about the craft of writing. Some terrific suggestions there.
4. Skip the commentary
Nobody wants a boring lecture that would be more appropriate in a classroom, so avoid intrusive commentary, analysis or explanation.
This kind of problem is the hallmark of a memoir written out of resentment or one that's seeking revenge against individuals or institutions. If so, reconsider. It won't work. Readers will become annoyed with broadsides and filibusters and will put the book down.
5. Let the reader decide
Let your readers have their own experiences. Every reader takes away a different subjective impression based on how the narrative resonates for them personally.
Any strategy that attempts to manipulate the reader's takeaway will be recognized, instinctively avoided and your goal will be unfulfilled. So don't try to control the readers' understandings or feelings about your story. The best plan is to just tell the story and let the readers decide why it's meaningful to them. Here's an earlier post on trusting the reader.
6. Construct a narrative arc
Organize your story according to a three-act narrative arc: the problem, the struggle, the resolution.
Include only those scenes from your life that demonstrate that classic theme of transformation. Show how you've struggled with the problem and reached some resolutions one way or another by the end. Avoid any kitchen-sink situations that are not focused on the three-act narrative arc. And try to resist entertaining riffs that are fun for you to write but not really relevant. For more advice, here's an earlier post on constructing the narrative arc.
7. Keep it the right length
A memoir should never be shorter or longer than it needs to be.
That said, the average length of a memoir these days is around 65,000 to 75,000 words. I've edited successful memoirs that have exceeded 100,000 words, but usually a manuscript of that length calls for a bit more of the red pencil.
8. Get professional feedback
You can take writing seminars and extension classes, but working one-on-one with a developmental editor is more effective. Find one who has a track record with successful memoir writers.
Check out any prospective developmental editor's website and bona fide credentials. Look elsewhere if an editor charges by the page or word, since that's how copy editors bill, which is a different professional service entirely. Or, it's an editor who's inexperienced in the big leagues. For more information, check out this earlier post on what to expect from a developmental editor.
9. Revise, rewrite and revise again
All successful writers go through this process to resolve problems that may have to do with structure, narrative voice, literary style, authentic dialogue and other elements. One great writer I know takes four or five years reworking and polishing his sentences until they hum. For more, take a look at this earlier post on getting the most out of a rewrite.
___________________________
What about you?
Are you in the process of writing a memoir? We'd love to hear something about your experience and how you've resolved the issues highlighted here. If there are any questions please post them here in comments.